When I think of Laura Ashley I think of chintzy homewares, mumsy dresses, and fussy knits. Back in the day they even did matching mother-daughter floral dresses. Now i'm a big fan of the chintzy homewares: my bedroom could have stepped right out of a Laura Ashley catelogue circa 1985. But the mumsy dresses and knits? They were never for me!
But I think it might be time to rethink my attitude to the brand, because if these pics are anything to go by, they're as outdated as the floral dresses! This is a great collection that hits a wide range of styles: I think it's aimed at someone slightly older than myself but having said that there are loads of lovely pieces that would slip instantly into my existing wardrobe. The tunic dress is very versitile and would look as good with a blazer at the office or with gladiator sandals for a more casual look. I especially love the accessories, particularly the court shoes which would be perfect for work!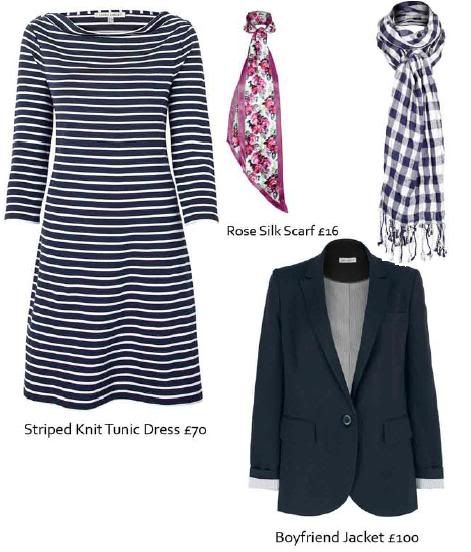 They seem to be fashion followers rather than innovators, as there is nothing particularly fashion forward, but everything is really nice and wearable: sometimes stores have to play to their strengths and leave the really crazy stuff to the youth brands. The price-point is a little higher than I would usually pay from the highstreet but this is reflected in the quality: the jackets are fully lined, for example. And I suppose the slightly older woman the collection is aimed at has more disposable income than someone like me. It's certainly made me rethink the Laura Ashley brand - although it's still the first place i'll turn if I need a floral garden party dress or a new chintzy bedspread!
Love, Tor xx