More great windows, more moody people sitting outside waiting forever. And this time there's the addition of bright white Christmas trees. It could only be the Primark 'What's in the window' Christmas tree spectacular!!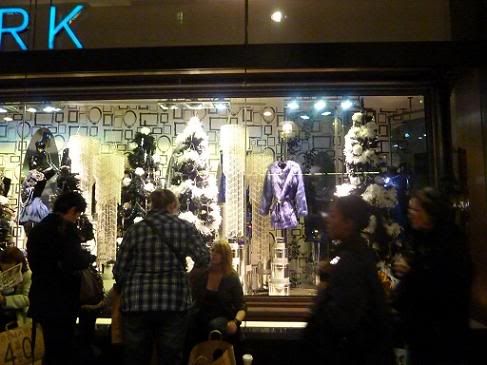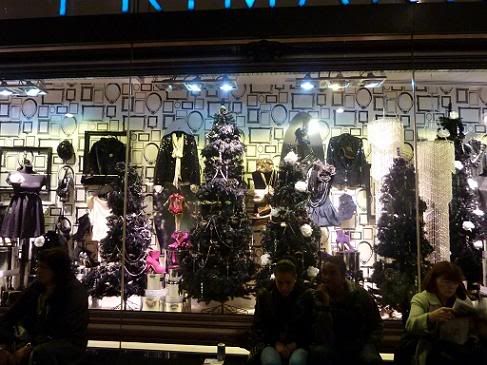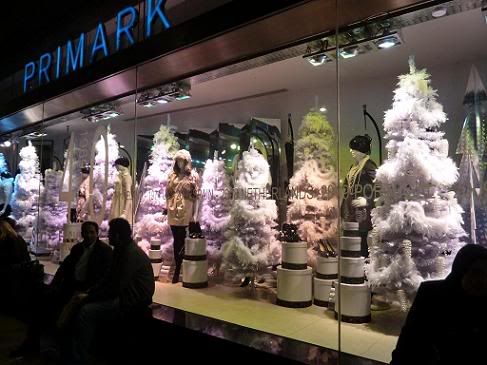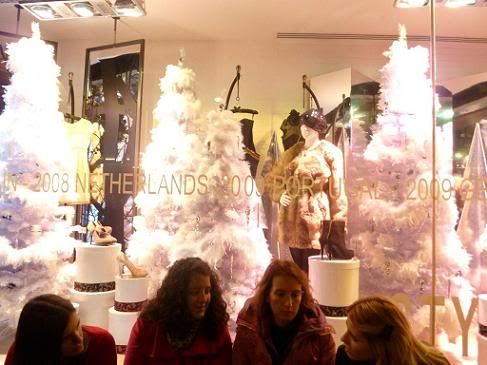 Pay particular attention to the electric blue fur in the first picture, for I bought it! I will be showing you pictures of myself dressed up like a big blue yeti (or Sully from Monsters Inc) early next week. Also note that the woman sat down in the second picture looks like she wants to kill me. I was frightened by her angry demeanour - i'm such a wimp!
I know in my head that it's too early to be in the Christmas spirit, but with the gifts on the shelves and most of the stores having their windows decorated, my heart is telling me that it's time to feel festive!! The boyfriend and I are doing our first Christmas shopping trip tomorrow: I have a lot of presents to buy. Please don't judge me!
Love, Tor x