Hi guys,
Whenever I start thinking about what to go as for Halloween that infamous quote from
Mean Girls
always pops into my head: "In the real world, Halloween is when kids dress up in costumes and beg for candy. In Girl World, Halloween is the one day a year when a girl can dress up like a total slut and no other girls can say anything else about it."
I am not much of a slut: I like to keep myself covered up so I'm not very good at it! That means that my Halloween costumes require a little more imagination. As
I mentioned in a previous post
, we are throwing a mixed child and adult Halloween party for Halloween this year, so I need a costume that won't scare small precocious children but that feels adequately 'Halloween-y'. I turned to my go to site for all of my
one stop fashion needs: ASOS
, And I have to say I was pleasantly surprised by some of their Halloween offerings. Here are my picks:
SKELETON FUN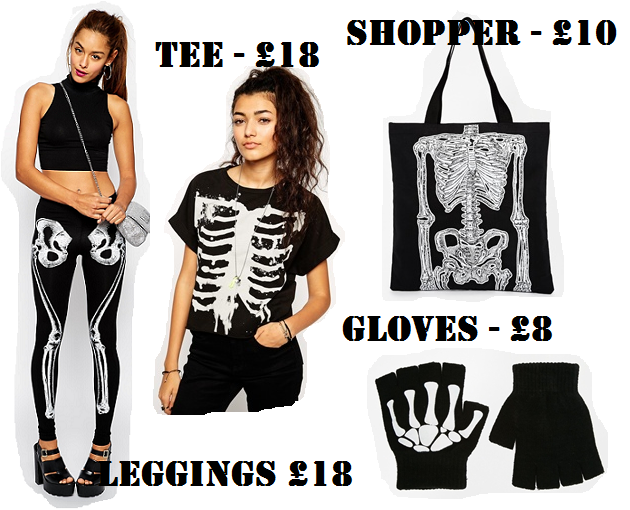 I love this skeleton look because you could wear the pieces individually again - It's a good way to justify the extra expense of the costume's component parts and means that you won't have to wear horrible polyester all night. Those leggings would look cool with a simple t shirt dress and the tee is perfect for pairing with jeans.
PUMPKIN PRINCESS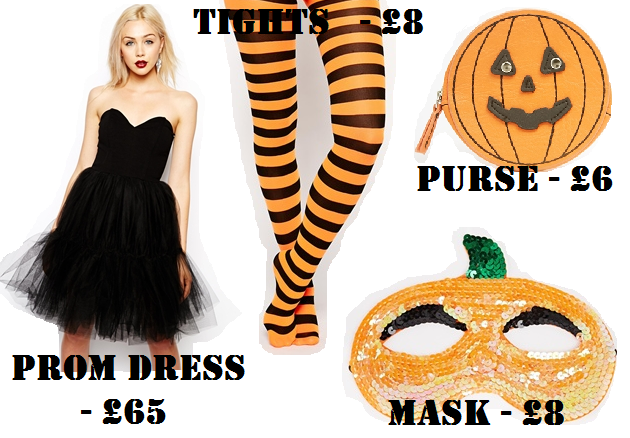 This is a great outfit if you want to wear your favourite black dress whilst still looking like your wearing an awesome costume. Accessories are also cheaper than buying a full costume, which in an added bonus if you're only going to one party and then won't be wearing the outfit again! This is definitely what I would wear if I was going to a fancier evening party.
GHOULISH GHOST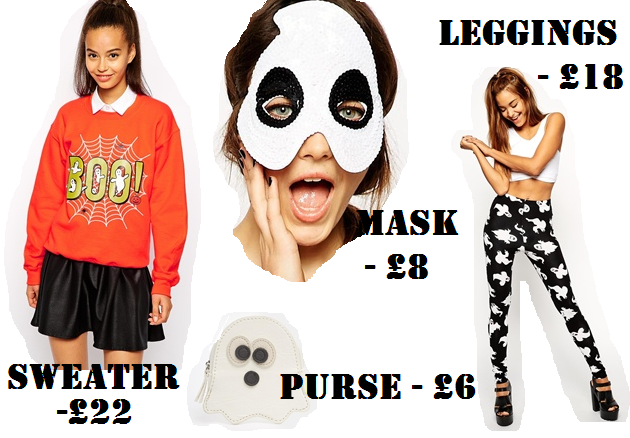 This is probably closest to what I will end up wearing: a super casual sweater so I can run around after kids all afternoon but still with a distinct costume-y feel. Wilbur is going as a super-cute (and not at all scary) bat, and Mike is toying between being a zombie or a vampire. Decisions, decisions!
Need a little more costume inspiration?
Here I am as Madonna in 2011
Here I am as Lady Gaga in 2010
Here I am as Alice in Wonderland's White Rabbit in 2010
Have you chosen your Halloween costume yet? Do you have any fantastic ideas or inspiration to share? I'd love to hear it!
Love Tor x