Hi guys,
Sticking with the hen do theme, it's time to talk choosing a location! When it was time to plan my hen do I knew there was only one place for me: London. The city I lived in, the city I loved. If you're thinking of travelling outside of your home town and going a little further afield though then three are brilliant hen do ideas that we also considered: all tried and tested and lots of fun!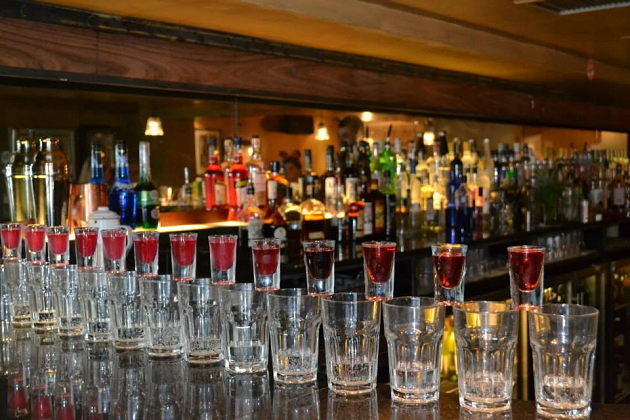 Visit Brilliant Brighton
Brighton is the UK's hen do capital and for good reason: it's a brilliant place to have a hen do! I have just come back from my sisters hen do which I organised in Brighton, and the possibilities for things to do was almost limitless. We took part in a life drawing class, had a cocktail making session that was brilliant fun and then partied the night away. No one blinked at our costumes, because every second person you passed on the street was wearing a costume too, and we felt safe all day and night long. The morning after the night before was great too because Brighton is the perfect place to take a walk along the beach to clear the cobwebs.
Take a Mini Cruise
A friend went on an amazing mini cruise to Belgium for her hen do:
mini cruises
run by companies such as Fred Olsen often have a reputation as being more suited to an older clientele, but that simply isn't true. They run short party cruises, the liners have a host of bars and even nightclubs and themed party events, and you know you're not going to have too much trouble finding your way home at the end of the night! As an added bonus you then get to spend a day discovering somewhere new you might otherwise have not visited before. I think it's a brilliant idea!
Lovely London!
Don't overlook lovely London for a hen do, particularly if you don't live in the city. This is where I had my hen party and it was brilliant. We went to see Pricilla: Queen of the Desert before having dinner and drinking the night away: simple, but awesome! There are loads of options for shows you can see, classes you can take, and unusual entertainment options. This is the ideal destination if you're looking to have a sober party. Not something I know much about......
Have you been on any brilliant hen dos? Do you have any destination recommendations?
Love Tor x