Hi guys,
For the past 12 months my obsession with dresses has been replaced with a newfound obsession with denim. I wear jeans at least five days of the week, and finding the perfect pair consumes me: I think I've come close, but I'm not quite there yet! One denim brand that I really do love is
Levis
. Great cuts, great fits, great jeans: but of course, they make other things too.
Even the most committed denim lovers tend to wear less denim in the summer. The lure of skirts and sandals, floaty sun dresses and fitted maxi dresses are so much more exciting that the jeans and vests or blouses that you've been wearing all winter long! Me? I'll be wearing the jeans and the vests (with a great sandal or two thrown in!) And I'll be teaming them with some of the latest high summer pieces from Levis: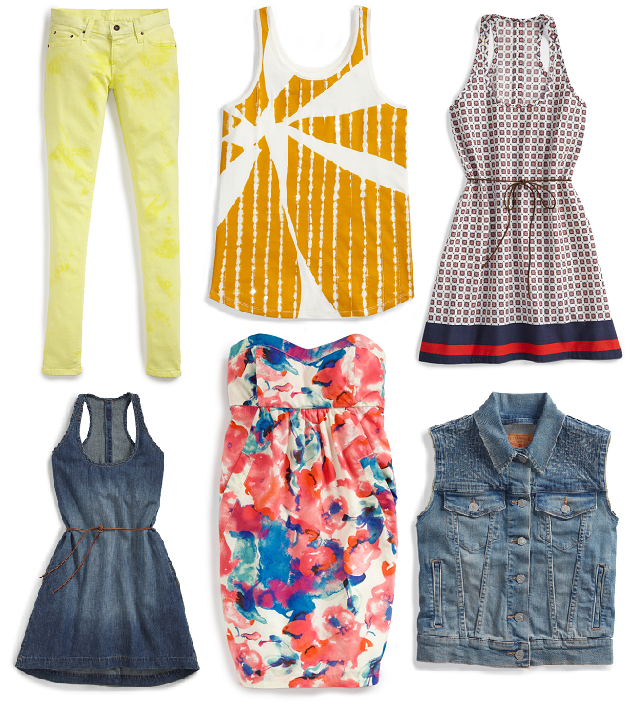 High waisted yellow skinny jeans, £80
Denim trucker vest, £55
Body shaping floral tulip dress, Was £80 now £55.90
I love the sleeveless denim jacket. It would look fantastic worn open over a white cotton bohemian dress. And if my thighs were just a
tad
slimmer then I would snap up those yellow jeans: they would look amazing as part of my day to day uniform, teamed with simple black or white silk vests or chiffon blouses. Finally, who knew Levis made such pretty dresses? How perfect would this floral tulip dress be for a wedding, and it's almost worth buying for the fun and surprise of telling people you're wearing an outfit from the nation's favourite denim-outfitter!
Seen something you like?
Shop the brand now!
Do you tend to wear less denim in the summer? Or are you a committed denim lover all year round? And do you have any denim brands you'd like to recommend for me to check out?
Love Tor x