Hi guys,
The summer sales are popping up everywhere: today I got two gorgeous dresses from Oasis (pictures to follow) and a cheapy top from Peacocks (because I have no summer clothes for my holiday!) . But my biggest bargain purchases of the day were from Primark: two pairs of embellished jelly shoes for just £3 a pair.
They shoes came in five different colours with five different animal embellishments. Black or yellow with a bumble bee , coral with a toucan, mint green with a butterfly, and neon pink with a flamingo. I got the yellow ones purely because they didn't have the black in my size, and I love insects, and the coral ones because my bikini is coral, and they'll be perfect for schlepping around the pool in: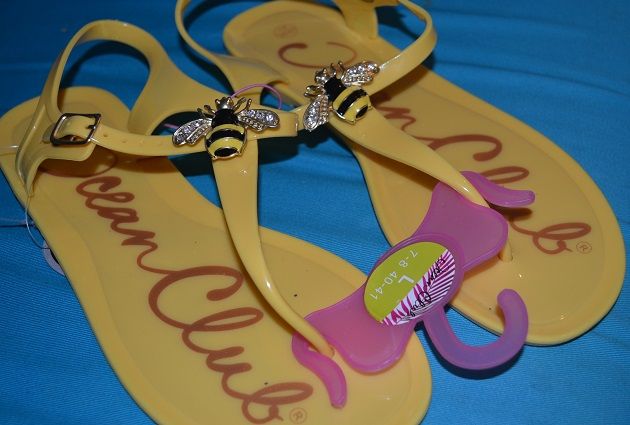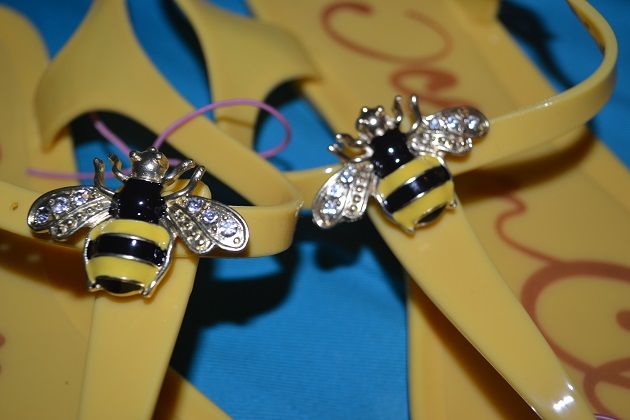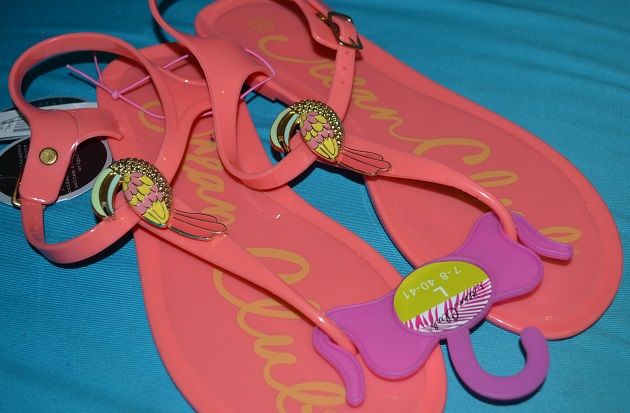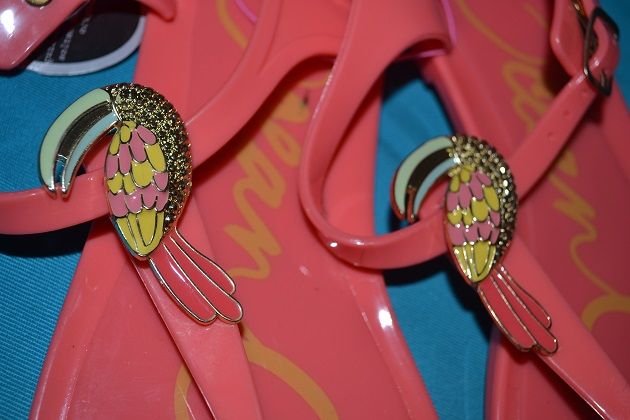 Thanks to
Melissa shoes
, jelly shoes are hugely popular at the moment. And although normally I will only wear leather shoes, they're surprisingly comfortable and perfect for wearing around swimming pools and beaches because they wipe clean and dry so quickly. I currently have my toenails painted black, so they bumble bee sandals look incredibly effective against them at the moment - I'll be wearing them with skinny jeans and a silky black tee tomorrow.
Have you had any sale bargains so far? And are there any summer sales you're looking forward to starting? I always like to keep an eye out for the Topshop and River Island summer sales: perfect for when you're taking sunny holidays later in the year!
Love Tor x