Hi guys,
I've heard that good luggage should last you forever. But I don't think anyone has ever told the baggage handlers at Heathrow that! Because the good luggage we bought for our honeymoon just two years ago is completely ruined thanks to the severe battering it has received from those baggage handlers: and we've only used it about a dozen times!
Now that we're trying to organise our first family holiday in October I'm on the hunt for new luggage to replace our last set: a necessity given one of the suitcases has lost a wheel! I also need a new weekend bag, as we have two wedding weekends and a romantic anniversary weekend coming up this summer. My preference is for something lightweight, sleek, and something that feels very fashionable.
Debenhams
have just started their half price summer sale, meaning you can get some excellent quality luggage, but at very affordable prices. And (for the inner fashionista) some of it is so damn pretty! Here are some of the best options and discounts I've found: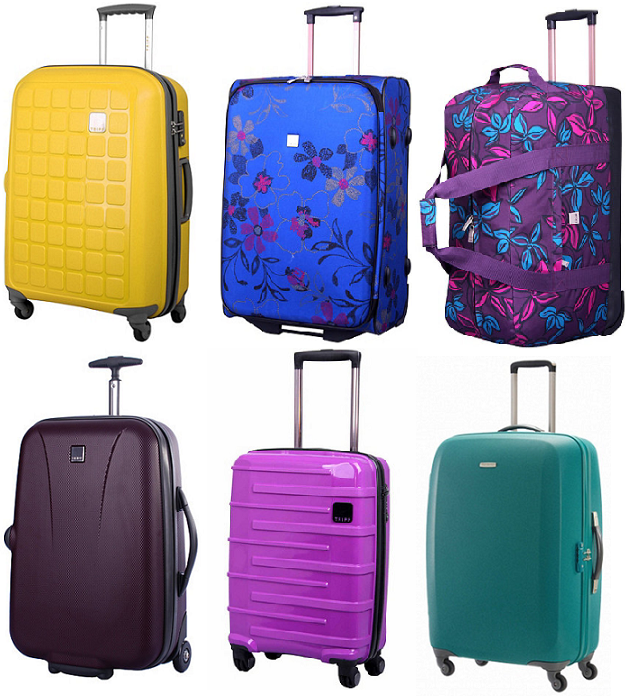 Tripp yellow holiday four wheel suitcase: Reduced from £150 to £69.
Available here
.
Tripp blue and raspberry floral suitcase: Reduced from £140 to £42.
Available here.
Tripp petal flower wheel duffle suitcase. Reduced from £139 to £35. Available here.
Grape light travel suitcase. Reduced from £105 to £59.
Available here.
Tripp star lite carry on suitcase in Mulberry. Reduced from£140 to £69.
Available here.
Samsonite aqua four wheel suitcase. Reduced from £175 to £140. Available here.
I really like the square pattern on the yellow suitcase, which comes in a variety of sizes and is also available in black, pink, and purple. You wouldn't be able to miss that coming towards you on the carousel would you?! I also really like the ultra-glossy star lite suitcase in the vibrant mulberry shade: I'm clearly having a bright colour luggage moment for this season. Which makes a change from my usual obsession with black!
Have you bought new luggage this season? How long do you find a suitcase tends to last you, and do you think the price you pay affects it's quality and longevity? I'd love to hear all your luggage thoughts. It's my current obsession!
Love Tor x