Hi guys,
Do you ever have one of those moments where you see a pair of shoes and you know that it's love at first sight? Like a birds singing, clouds parting, the world slows down a little kind of love? Well, that's how I felt when I saw these
Minna Parikka
bunny shoes: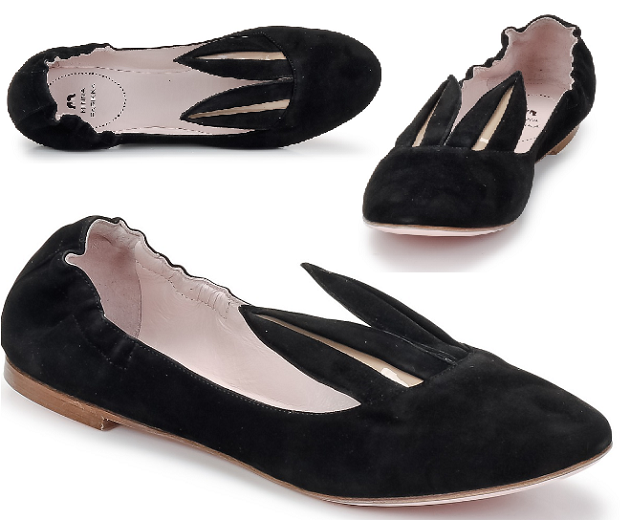 I first fell in love with animal shoes when I saw the Marc Jacobs mouse pumps. I remember tirelessly bidding on pairs of them on eBay because I couldn't afford to buy them full price. Then came the Charlotte Olympia cat flats. But if anything I love these shoes more, because they don't have an animal face on them: it makes them more subtle and sophisticated (If you can ever call a shoe with huge rabbit ears sprouting out of the top of them sophisticated!)
I love
flat shoes
because they fit my lifestyle so much better than heels at the moment: all the running around and walking for miles I do right now demands a trendy statement flat shoe that will go with everything. And these ones definitely tick all the right boxes!
The
Spartoo
sale has just started this week (Hurrah for the sales!) so these shoes are now 30% off, coming in at £132.99. If you want a pair of your own you can
buy them here
. I have been thinking about these all week, so I think i'm definitely going to have to succumb and buy a pair!
Love Tor x
* Post written as part of a new partnership with Spartoo shoes