Hi guys,
The title of this post is what my husband said when I asked him how I looked today! I'm pretty sure it wasn't intended as a complement. Nonetheless I'm quite happy with this simple but sunshiney outfit, which is just perfect for looking stylish, but not like I've made too much effort when I pop to the shops this afternoon: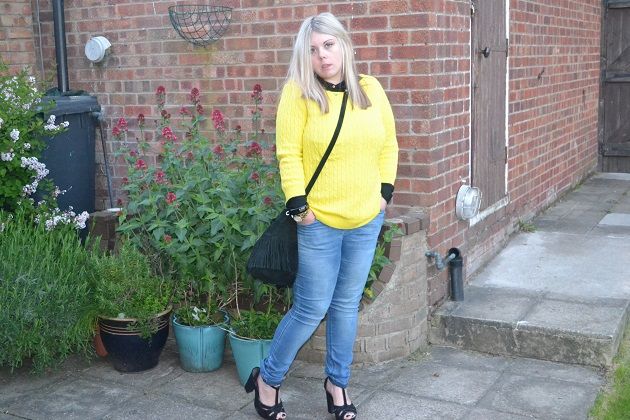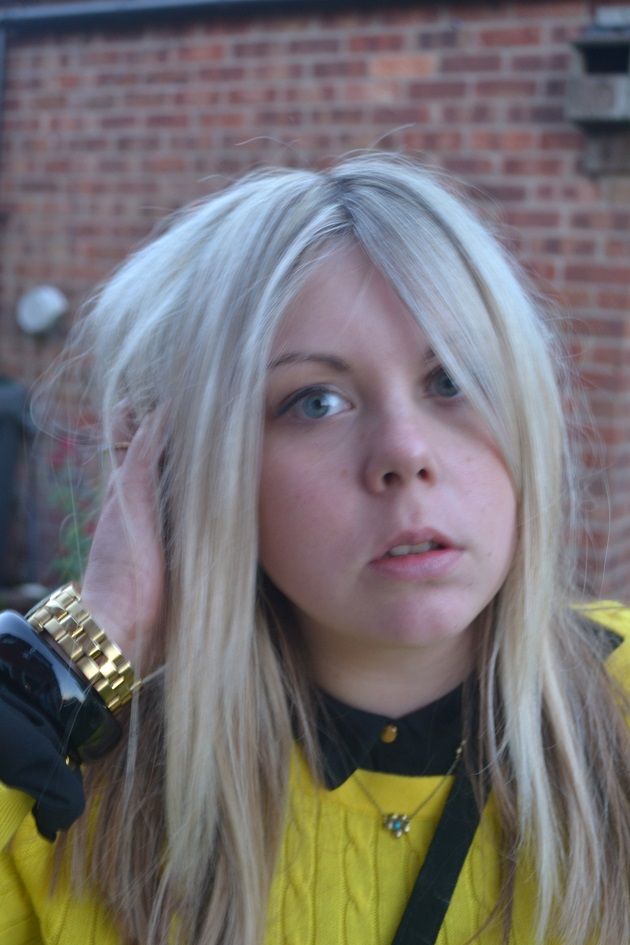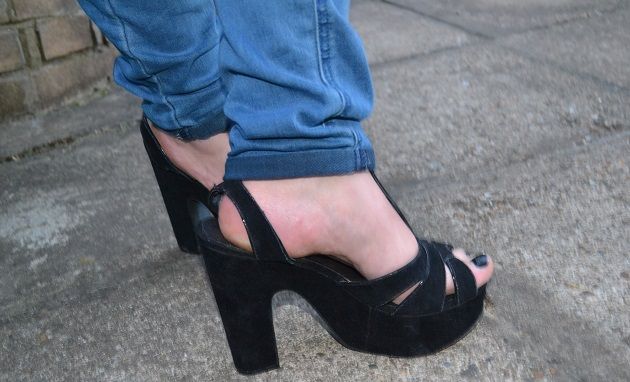 The jumper is from Gap (Just £13.99 in the sale: total bargain!), the jeans are Topshop, and the blouse is H&M. The dainty flower necklace is from Cath Kidston. The heels are Steve Madden via
Sarenza
and the bag is via Hotter.
I usually shy away from bright colours because I'm not sure how to wear them and, truth be told, I don't really like drawing attention to myself which you're bound to if you wear a jumper like this. But this vibrant yellow looks great with my trademark black and new love of denim. And wearing heels helps too: it forces you to carry yourself tall and adds outfit confidence!
How to you wear bright colours? What's your comfort zone, and how do you force yourself to step outside of it sometimes? I'd love to hear your tips!
Love Tor xx
Latest on Fabfrocks at Home:
My dream bedroom created by Laura Ashley