Hi guys,
Ever since I got my ipad, I have been slightly obsessed with it. And when my parents got me a leopard print Steve Madden case for it, it became my favourite fashion accessory: it gets all dressed up and goes everywhere with me! So I totally get why technology accessories are becoming such a fast-growing market. And where there is market growth, there are new brands popping up all the time!

One such brand is Tats and Tempest. Founded and designed by Marcus Tezcan, this is a brand that specialises in gorgeous leather technology accessories: think cases for ipads, laptops, and mobile phones. As soon as I checked out the website I fell slightly in love with a couple of the designs: on-trend enough to make you stand out, but subtle enough to match whatever else you're wearing. Here are some of my faves: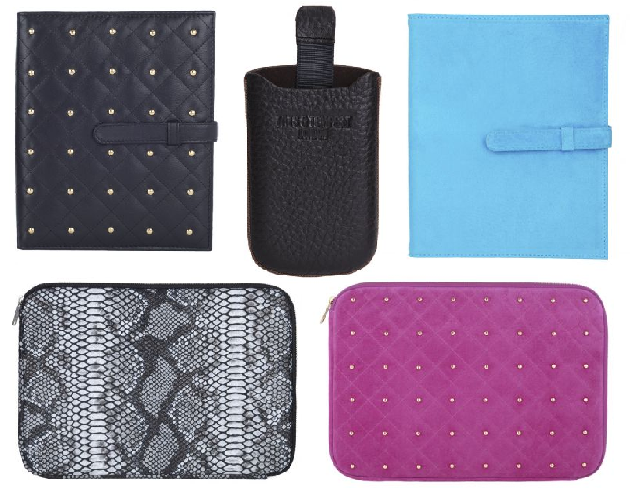 Because i'd fallen slightly in love with his brand, I decided to ask Marcus a couple of questions about his inspirations and where the brand began:


1.When and why did you start making technology accessories?
I started making technology accessories about two and a half years ago on my mums old Singer sewing machine. I'd never sewed anything before so was a bit of a mess to start with, but I got the hang of it pretty quickly and managed to make something that I could actually use. There wasn't a lot available from other designers at the time so I made a sleeve for my new laptop.


2. Why do you work with leather?
Because leather feels great, is luxurious, there are lots to choose from and good quality leather will last a life time which is how long i want my products to last!


3. What inspires you?
People, designers, blogs and Twitter; I love seeing what people are talking about on Twitter. And my mum.


4. Who is your favourite designer?
Currently JW Anderson for his design and structure of clothing. And because they're quite simple but effective. Also, Chris Bailey because he's from Yorkshire and the impact he has had on Burberry has been amazing.


5. Which celeb would you most like to see using your products and why?
I think Alexa Chung would be cool because she is beautiful (like Tats & Tempest products), I think she's going to be around for long time (like Tats & Tempest products) and quite fun (like Tats & Tempest products).


Are you addicted to your ipad? And how many cases do you have for it? I currently only have one for mine, but I'm giving serious consideration to getting a couple more, so that I can mix and match them which every item! As technology is definitely here to stay, it looks like figuring out how to make it more fashionable is going to be my next step!

Love Tor xx