Hi guys,
I love events where I get to meet new bloggers, and catch up with some of my favourite blogging friends. Last week I went to Mango's style night where I was invited, along with four other bloggers, to style an outfit at the event. We didn't know what we would be styling until the night when, on arrival, we were each presented with an envelope: very exciting!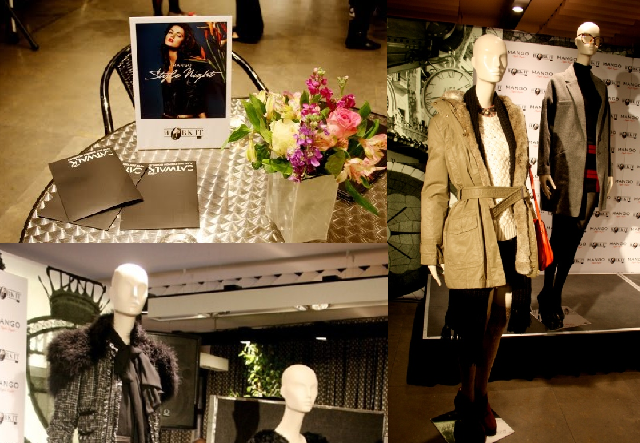 My style challenge was an outfit for a girls night out. The first thing I spotted that I knew would be perfect for my outfit was a gorgeous gold blazer with a crackled effect. I loved it so much that I styled my whole outfit around it: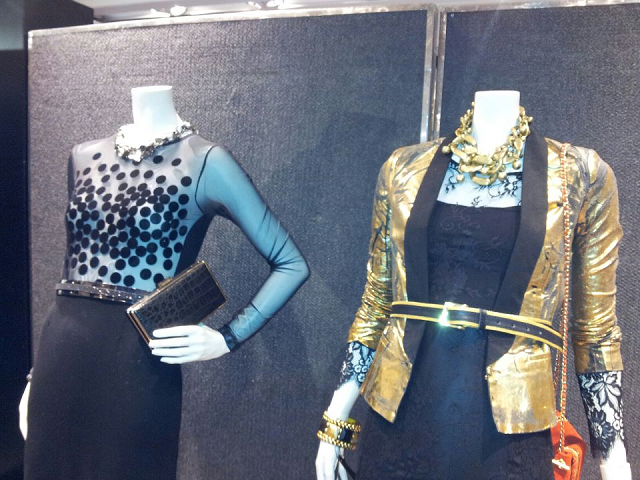 Jenny from The Style PA's challenge was the office Christmas party. Our mannequins look ready for a good night out together!
To the gorgeous jacket I added a fitted lace dress with long sleeves, an oversized chain effect necklace and a chunky black and gold bangle. I cinched in the waist of the jacket with a black leather and gold detailing belt. Then to break up the colour a little, because not everyone loves black and gold as much as I do, I added an orange suede bag with a gold Chanel-style chain handle. I'm sure it's not to everyone's taste, but this was my idea of the perfect girl's night out outfit!
Putting the outfit together gave me the chance to check out
Mango's new Autumn/Winter collection
. There was so much to covet, particularly in the evening wear department. They also had a great selection of oversized gold jewellery that I fell in love with: definitely worth checking out!
Love Tor xxx