Hi guys,
I can't believe the weekend is almost over! Just a quick post to share my Madonna costume, which I wore to a friend's 80s-themed 30th birthday last night. When I think of 80s icons, Madonna immediately comes to mind, so I knew straight away that was a costume I was going to put together. And luckily, everything I needed I already had in my wardrobe: not sure what that says about my wardrobe!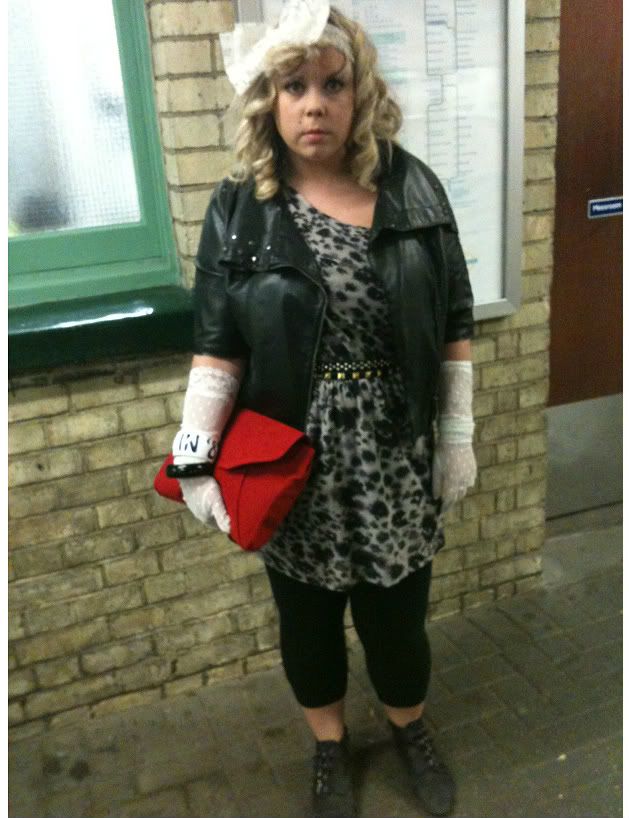 Mike went as Suggs although as he isn't wearing his sunglasses or his hat you can't really tell!
And my outfit? Well, The pleather jacket is from Primark (I lopped the sleeves off last year for a Lady Gaga costume) the one shoulder dress is from Topshop, as are the flat ankle boots. The long lace gloves are from Accessorize, the hair bow is from Miss Selfridge, and the clutch bag is from Peacocks. A high street costume without spending a penny! I might actually reuse this for Halloween...I'm on something of an economy drive.....
Love Tor xxx