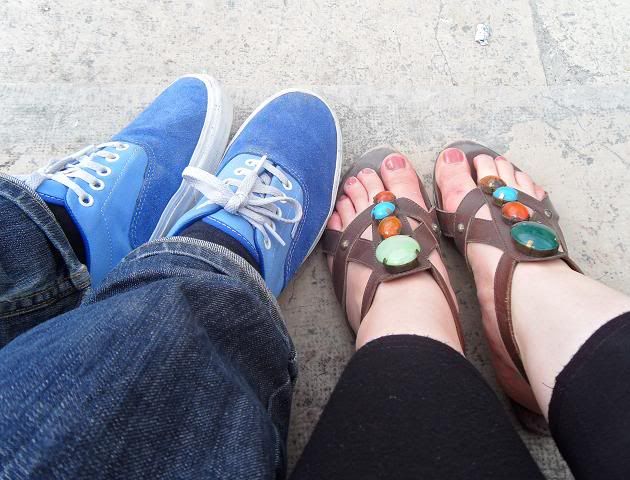 Hi guys,
Today Mike and I went to the zoo. It was so hot that our ice creams melted before we'd eaten them, and we both have brown noses, despite wearing sun tan lotion. After nearly a month in my boots, I can wriggle my toes in sandals again.Our summer clothes, which I had packed and stored under the bed, have been taken out again and all my lovely Autumn/Winter clothes are hanging untouched. Most still have the labels on.
Tomorrow we're taking advantage of the weather (again) and washing the car. So you can imagine how bizarre it felt, when popping into Morrisons on the way home to pick up ice, to wander down the Christmas aisle and talk about the presents we would have to buy, and what food we needed.
If you too, like to save a little money on Christmas by planning things early, then Morrison's have their £10 tins of Quality Street, Roses, Heroes and Celebrations for the better-than-half-price price of £4.49. We picked up two tins, and I have stashed them away in our Christmas supply cupboard. The offer ends tomorrow though, so if you want to get involved get in quick! The offer is limited to 6 tins per customer, but frankly, who could eat that much chocolate?
There are only two paydays left until Christmas. I'm talking about where to buy my very first turkey from on the same day as eating zoo-cooked BBQ. Has the world gone mad?!

Love Tor xx