Hi guys,
This week my posts might seem pretty daily wear intensive, but that's only because I'm so excited to be able to wear some of the wintery things that have been sitting in my wardrobe for a while!
Lately I feel like something of a knitwear addict: I've gone from owning 2 cardigans and not a single jumper to being the proud owner of 6 chunky knit cardigans and 3 jumpers!
This is definitely my favourite time of year to dress for: it's not so cold that everything needs to be covered up with a big bulky coat, but I get to play with layers, and I finally get to wear my new Friis & Co boots from
Sarenza
, which I ordered 2 months ago, and have just been waiting to break out properly!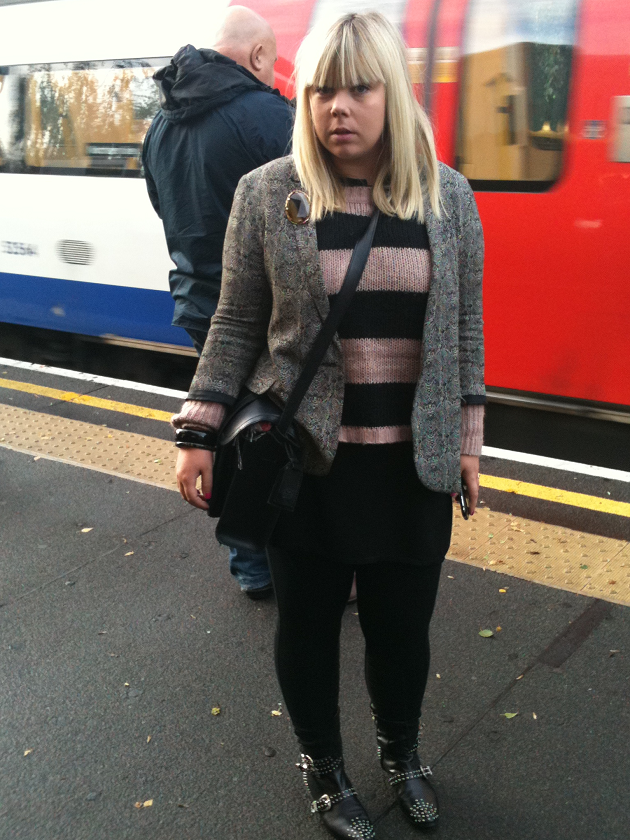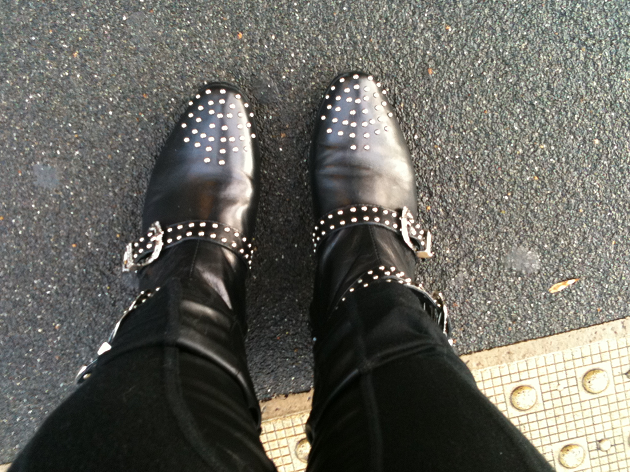 The rest of the outfit consists of my new-favourite leather panelled leggings from Topshop, a TK Maxx dress with a stripey Clothing at Tesco jumper thrown over the top (It's first outing), my Friis & Co satchel, See by Chloe bangles, and vintage brooch (a birthday present from Mike last year).
Today has been a good day. I've lusted at the Lulu Guinness press day, explored (and fallen in love with) Levis new Made and Crafted collection, brought 5 boxes of chocolates for just £20 from Thorntons (perfect for Christmas prezzies, and a complete mega-bargain) and now Mike is making homemade meatballs for dinner. Frankly, what more does anyone need?!
Love, Tor xx