Hi guys,
The beginning of winter is officially here, and I am busying myself by organising my wardrobe and working out which gaps I need to fill (on a very tight budget, as always). I also want to get a new winter coat: not so much a need, but a part of my winter routine that I've had since childhood, and I just can't imagine a winter without a lovely new coat. So far I'm fixated on
this one
from Topshop, but I just can't justify the expense.
In the meantime, I've been wearing one of my favourite casual Autumnal outfits. As you know, I'm addicted to car boot sales and antique markets: well this is the kind of outfit I wear when I'm trawling the stalls! Smart (as always) but still super comfortable.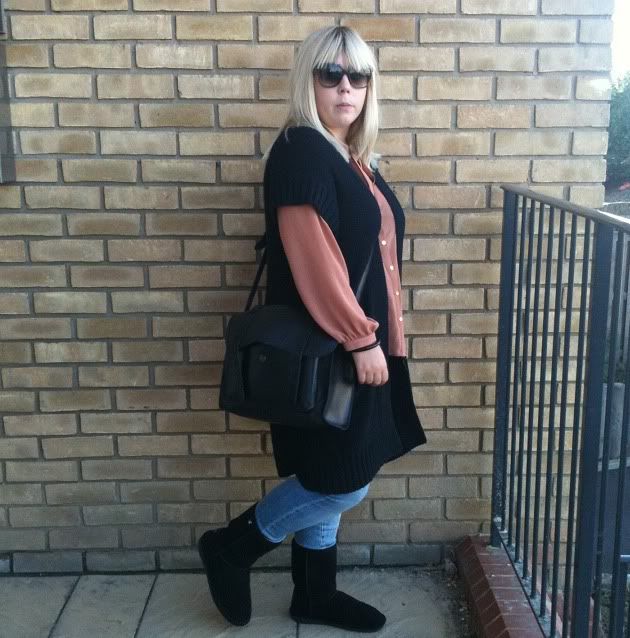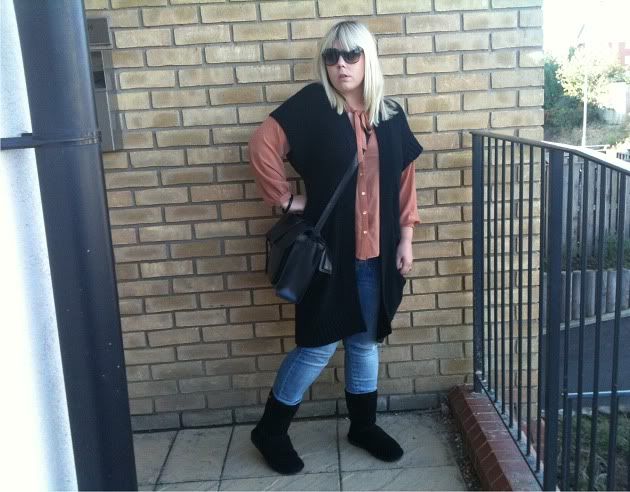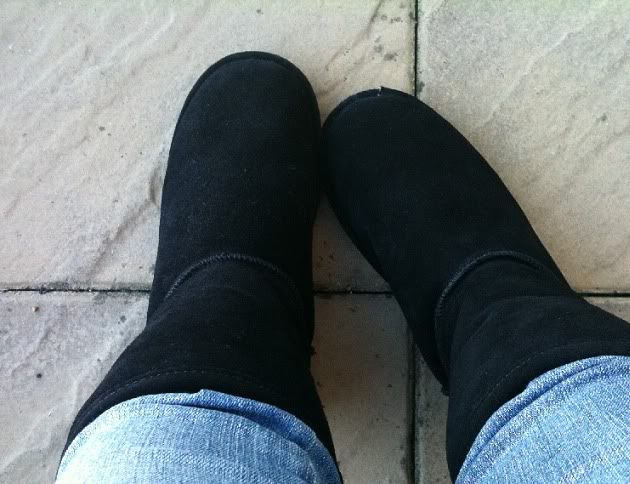 The Ugg-looking boots are actually by
BearPaw
from
The Nature Shop
: super comfortable for slouchy weekend wear, but without looking too scruffy. They have a sheepskin lining with a cow suede outer and my feet have never felt so toasty. I'm trying not to let myself wear them too often, or my feet will never let me put them into proper shoes again!
The Nature Shop is a shop that sells "nature products" that are kind to the environment: I'm a big fan of sustainable fashion (I've written about it before) but only if it's something you'd wear anyway (I would never wear something unattractive just because it's sustainable; I'm far too vain!) The store also has a 10 % profit pledge of making charitable donations to the World Wildlife Fund, donations to kids charities (Heart Children and Canteen) and carbon credits purchased to achieve their carboNZero certification.
I've teamed my car boot boots with my torn light jeans from Topshop, my Vince short sleeved cardigan (which I got from the Selfridges sale last year) and my chiffon blouse from Debenhams. The bag is my favourite Friis & Co satchel, and the skinny bangle is from my See by Chloe set.
Sadly I have no car boot sale bargains to show from this week, but that's the nature of the beast: some weeks I come home with a pirates bounty and other weeks (like this one) I come home empty handed!
Love Tor x