Hi guys,
Last week I was invited to breakfast at the Goring Hotel (where a certain Miss Middleton stayed the night before her wedding, if you care about these things!) to check out the Autumn/Winter collection from
M&S lingerie
: I'm having quite the love affair with M&S of late, aren't I?!
The collections were stunning: although lingerie often is when it's worn by beautiful models! It was mix of fun and colourful, with a nordic twist, and very vintage inspired: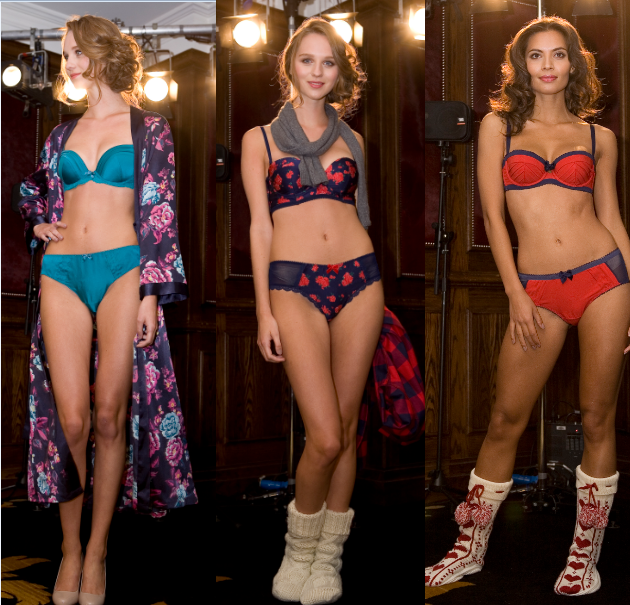 I loved the very simple teal satin set, which is shown in the standard range style, but also comes in the M&S DD+ range. And the gown it was teamed with is gorgeous. I love the bold floral pattern and the rich aubergine colour. The DD+ range at M&S goes up to a G cup: not as large as the range at Debenhams or Bravissimo, but definitely big enough to fit the vast majority.
Cozy boots with lingerie isn't the sexiest look (and I can't see many people going for it!) but I love these cozy bootie slippers! They'd make great Christmas stocking fillers, and would be perfect teamed with snuggly loungewear for lazy weekends at home (or maybe it'd just me that doesn't like to get dressed on Sundays!)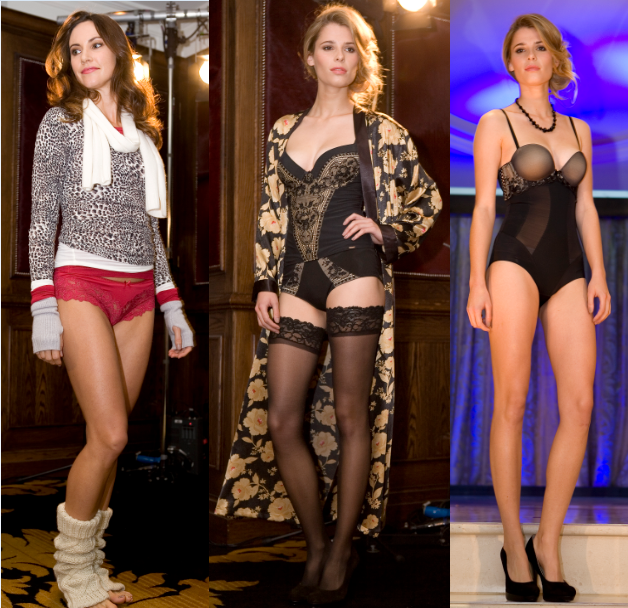 I couldn't believe that the layered leopard print and pink tops were thermals! I am often spotted wearing plain black or white thermal tops under frocks in the winter, but would love to experiment with vibrant pattterned ones, so I'll definitely be picking this leopard print one up!
And can you believe the underwear in the final picture is shapewear? As a shapewear devotee, I can promise you I have nothing as pretty as that in my collection! The sheer panels make it look really surprisingly sexy and the super high waistline means you can be sure everything is held in place. Definitely one for the Christmas parties!
What do you think of the range? Has anything taken your fancy?
Love Tor xx