Hi guys,
My first thought when I saw these campaign images from the Primark high summer collection: Why, hello 1995, good to see you again!
Yes, the dungarees, the obsession with American sport styling, the grungy 'I love Kurt Cobain' attitude: all reminiscent of a very young and very uncool me in the 1990s. And I remember really wanting a pair of those round Liam Gallagher sunglasses too! This is definitely a collection reminiscent of my youth: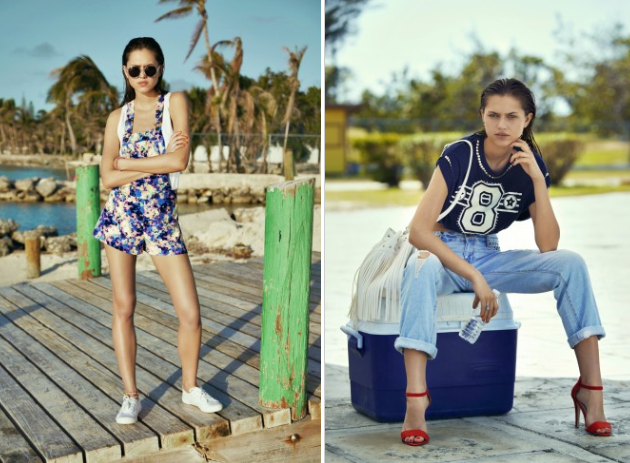 Fluro
Dungarees £13, White Vest £2.50, White Trainer £6, Round Clear Sunglasses £1.
Varsity Crop Top £6, Boyfriend Jeans £15, Strap Heels £12, Fringe Bag £8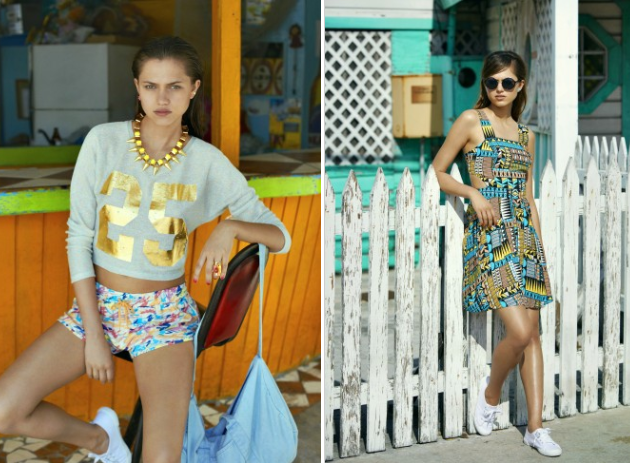 Knitted Varsity Crop £7, Printed Shorts £4, Spike Necklace £8, White Trainer £6, Denim Duffle Bag £6, Ring £3
Aztec Print Cut-Out Dress £15, White Trainers £6, Sunglasses £2.50, Earrings from £2.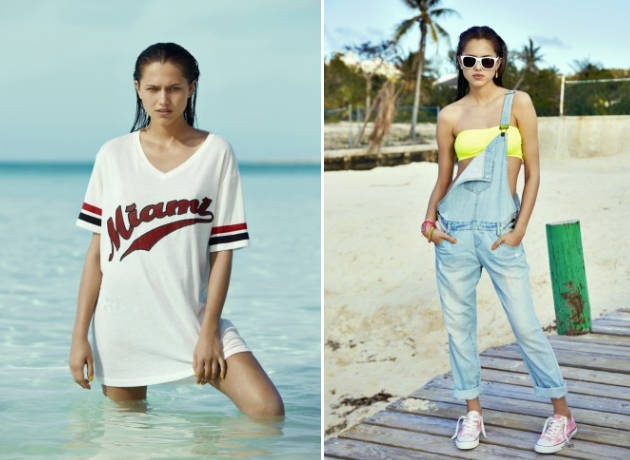 Oversized baseball top, £6.
White sunglasses, £2. Pink trainers, £6.
I am so tempted to give dundarees a go, but I just know they wouldn't suit me! I do like the much more curve-friendly cut out detail Aztec dress though: rather than the trainers, I would team it with a satchel and tan wedges instead.
I love all of these looks, but following the old adage that if you can remember a trend from the first time around you shouldn't wear it, I won't be adopting a full-nineties look! Instead I think I'll incorporate a few details into my usual look: hello, new found obsession with neon!
Have you tried the nineties trend? Would you incorporate any nineties details into your wardrobe?
Love Tor x
PS - This is a pre-scheduled post and as you're reading this I am picking up the keys to our new house! We officially own it from today, and we move in later this week, after we've finished painting the upstairs. I couldn't be more excited: obviously a full post, complete with pictures, will follow!