Hi guys,
Spring has finally sprung - for the first time since September I've left the house without a jacket on this week. That means, that in the time-honoured fashion tradition of always looking a season ahead, it's time to forget about Spring and start thinking about high summer!
When I saw these high summer model shots from Primark, my heart skipped a beat. This is my dream summer wardrobe, and exactly what I'd like to wear for frolicking of the beach, wandering around the markets and sightseeing on my summer holiday. It has the perfect bohemian style and feels very casual, not too overthought, and just made for an exotic location. Perfect: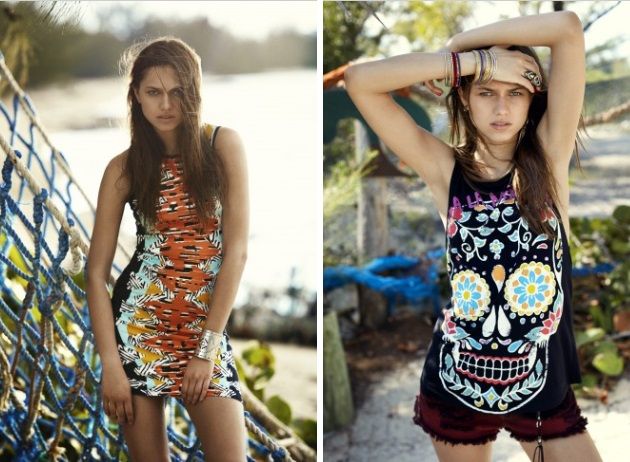 Fluro Zebra Bodycon Dress £10, Aztec Cut-Out Bangle £2.
Mexicana Print Tank £4, Denim Navajo Shorts £14, Ring £2.50, Bangle Sets from £2.50
.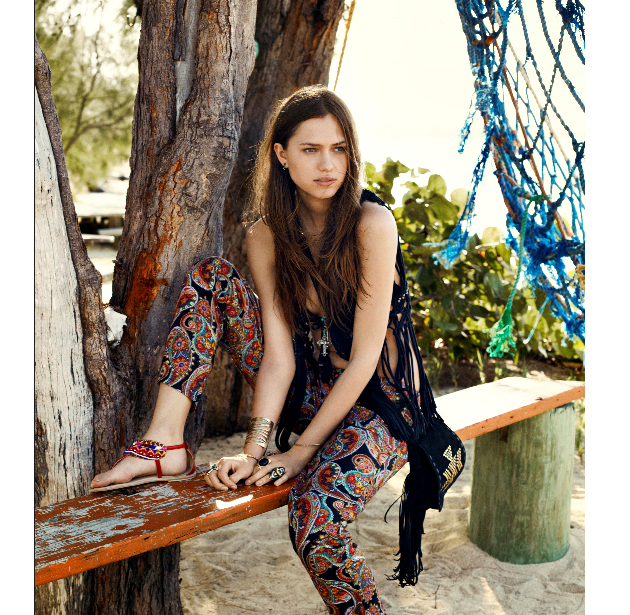 Bikini Top £6, Crochet Waistcoat £14, Printed Trousers £9, Beaded Sandals £12, Aztec Cut-Out Bangle £2, Ring £2.50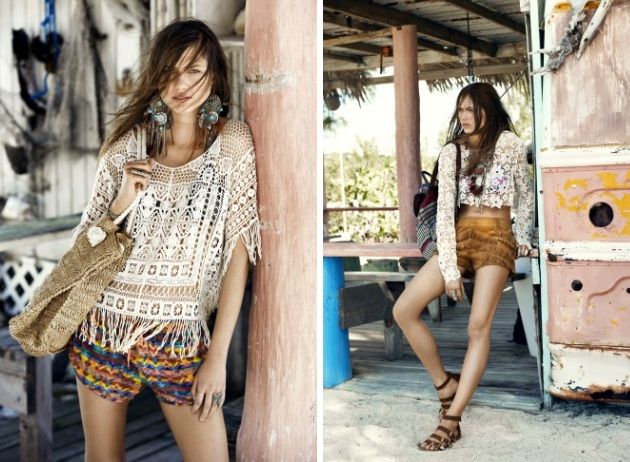 Crochet Fringe Top £14, printed Shorts £4, Feather Earrings £5, Straw Tote £7.
Bikini Top £4, Crochet Crop Top £12, Suede Shorts £12, Gladiator Sandals £12, Embroidered Rucksack £9, Dreamcatcher Necklace £10, Rings from £1.50.
The pieces I just can't wait to get my hands on are the paisley print trousers (still flattering because the base colour is black) and the fringed crochet top. Cream crochet and lace detail tops are definitely going to be a core part of my wardrobe this summer.
I also really love the tribal print shorts and for £4, they're a bargain! If you have the legs, go and check them out: I do
not
have the legs, but I love them so much that I'm currently scouring the high street for a longer pair: if I find them i'll let you know!
Have you started shopping for your summer holiday yet? Have you even booked it yet - and if you have, where are you going?
Love Tor x