Hi guys,
February is nearly here, and it is in February that I start thinking about my style and any new pieces I need in my wardrobe for the coming Spring. And one of the things I knew I needed was to replace the tan clogs that I wore to death last Spring/Summer: I wore them so often there is barely any sole left and the leather on the strap is so thin it's on the verge of snapping!
I needed something tan, with a very low heel, and something that would go with everything. After much searching, here's what I chose to replace them: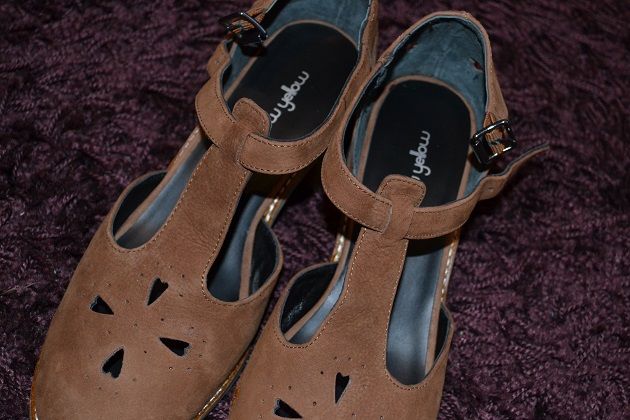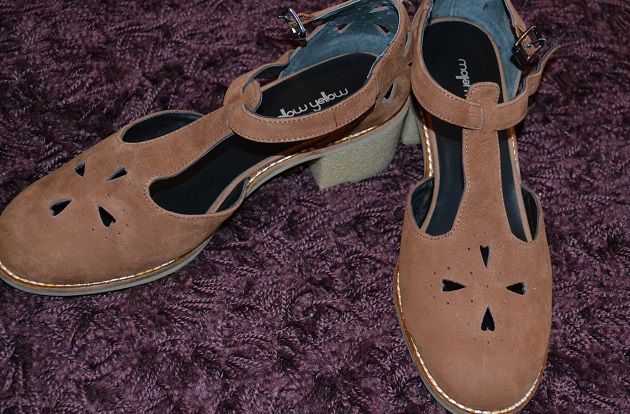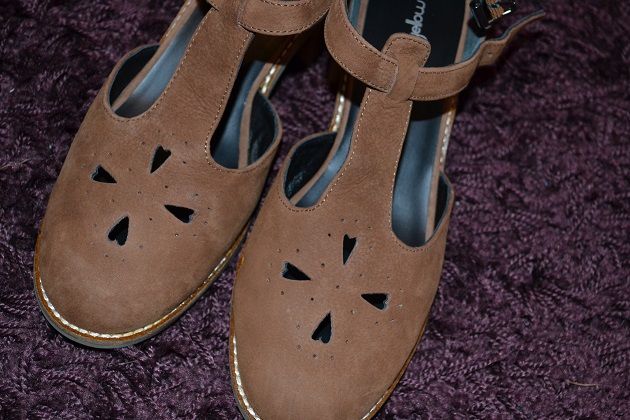 I just couldn't resist these gorgeous Mellow Yellow shoes from
Sarenza
(now
only available in black
), which will be perfect for Spring. They remind me of the Clarks T bar shoes I used to wear to school when I was a little girl: the six year old in me would have loved the heart detailing! The grown up in me loves how versatile they are: I want to wear them with skinny jeans and black cigarette trousers. But I know they're going to look great and very bohemian with midi dresses and maxi skirts too.
I picked these up in the Sarenza sale, which is still going strong! There are not only a great range of boots and winter boots (which you'd expect from a January sale) but also great summer shoes like these, so if you like to plan ahead it's worth checking out.
Now that the snow has melted have you started thinking about your new spring style yet? And have you been shopping for any new spring pieces? I'd love to hear all about it!
Love Tor x
Latest on Fabfrocks at Home:
Emma Bridgewater at TKMaxx for Comic Relief
Latest on Fabfrocks and Family
:
Baby brand lust - Little Marc Jacobs