Hi guys,
When shopping the sales it's easy to fall into the trap of buying chunky winter coats and sequins perfect for Christmas: no doubt bargains, but not exactly sensible purchases for the warmer months that will be here before you know it.
For obvious reasons, you don't see a lot of spring/summer clothes in the January sales. So imagine my surprise to find these fully lined jersey blazers in the
Matalan
sale reduced from £25 to just £5: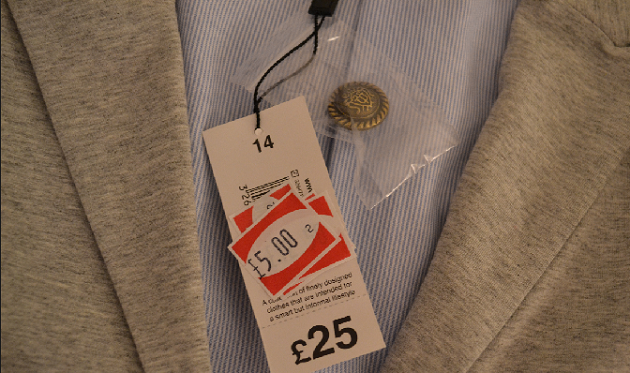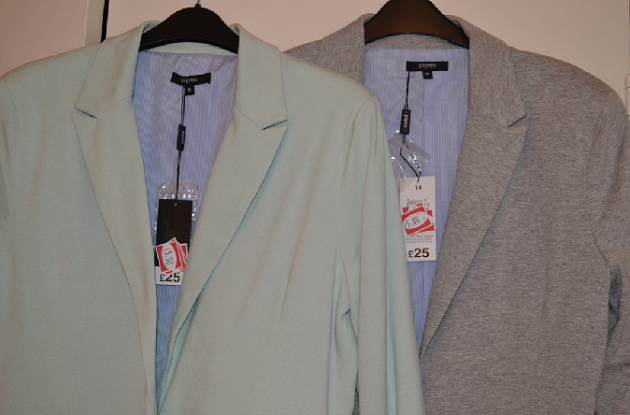 I picked up the jersey grey and pastel green versions because I can't resist grey marl, and because when spring arrives, pastels are always in fashion. If these colours don't float your boat though, my local store also had the same jacket available in electric blue, red, fuchsia, burgundy, aubergine and black: all £5 regardless of the colour you chose!
So what should you look for when trying to find bargains for next season in the winter sales?
- Well, the first thing to look for is lighter colours: anything in pastels, white, nautical-style stripes and bright flouro colours is always going to work nicely for spring: that fluorescent pink jumper that looked so amazing in December with black leather trousers and a fur coat, for example, will look just as good come spring teamed with pale boyfriend jeans and new sandals.
- Secondly look for lighter weight fabrics. Chiffon and silk are always popular at Christmas because they're seen as luxury fabrics. But they're also so lightweight that they look great and glamorous worn on warm summer nights.
- Finally, think outside the box. Could that trophy jacket work for a summer wedding if you wear it with a brightly coloured dress? Will you wear coloured jeans in the summer as well as the winter? It's amazing how many items you'll find that overlap all the seasons, that you can wear again and again.
But back to my bargain jackets. It's not often you find such an amazing and versatile sale bargain that you could buy now and still be wearing in 6 months where the reductions are higher than 50%: if you live near a Matalan then my advice is to snap one up before they're all gone!
And if you're quick then the Matalan sale is available online, and you'll find the jacket on the site in the grey, green, and navy blue colours right now!
Here's the link!
Love Tor x