Hi guys,
Here's part four of my series of shoes you need to have a perfectly rounded shoe wardrobe! I believe that with just 6 carefully selected pairs of shoes, you can have a shoe for every possible occasion.
This month's shoe that every girl needs couldn't have come at a better time, given all the snow we've had: it's the winter wellie. Much more versatile than a snow boot (only worth buying if you go skiing) but won't get damaged in the snow and rain like your leather boots. Perfect for adding a flash of colour on a dreary day. And just as useful for April showers as they are for January snowstorms. If you don't have a pair of wellies, I suspect this week is the week you'll be asking yourself why not!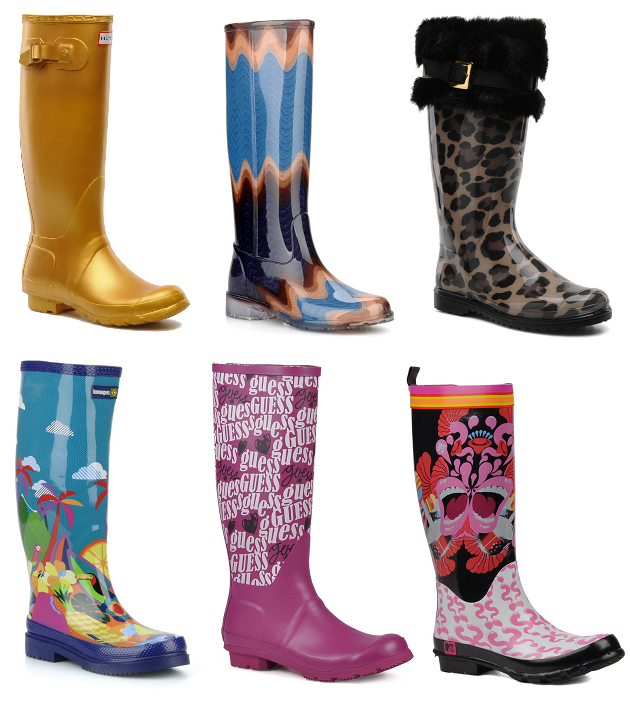 Gold Hunter wellies, were £109 now £43.60 (60% discount)
Missoni print boots, were £148.90 now £74.50 (50% discount)
Moschino Cheap & Chic leopard print wellies, were £156 now £109.20 (30% discount)
Haviaianas summer print boots, were £48.90 now £29.30 (40% discount)
Guess pink wellies, were £72 now £42.30 (40% discount)
Giesswein carnival boots, were £68 now £34 (50% discount)
The
Sarenza
sale is in full swing, so now is the perfect time to pick up a pair of designer wellies: I've never seen Hunter wellies so cheap! The pairs that have really caught my eye though are the patterned Missoni ones and the leopard print Moschino boots. I'm definitely going to be picking up one of them, I just can't choose which ones!! With a pair of these on my feet, dressing for the snow will have never looked so good.
Wondering what other shoes every girl needs in her wardrobe? Check out part one
(black heels) here
, part two (leather pumps) here, and part three
(comfy flat boots) here
.
Love Tor x