Hi guys,
[Post sponsored by Schwarzkopf] It's the question I have often asked myself. Should you colour your hair yourself, or do you always need to go to the hairdressers. When I was a student my hair was regularly bleached in the kitchen sink. But now I always have my highlights done by the hairdresser. I wouldn't recommend anything else. I think there are some exceptions to this rule though: and one of those is bright colours, especially dip dye.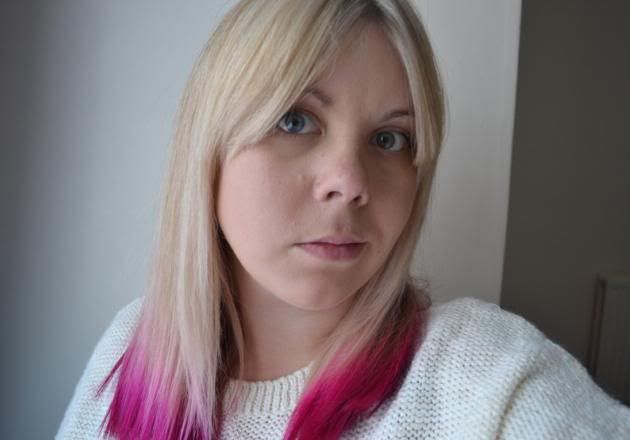 When I had my hair dip dyed
at the salon I was terminally disappointed: the colour only lasted about 8 weeks and it really wasn't worth the money. It also wasn't complicated to do (or it didn't seem to be) All the hairdresser did was backcomb my ends and then paint on the colour: the whole process took less than 15 minutes. So I was excited to read about the new Live Colour XXL Brights collection.
LIVE Color XXL Ultra Brights is a collection of three brand new semi-permanent strikingly intense and colourful shades including Fiery Copper, Raspberry Rebel and Pillar Box Red. Apply to pre-lightened hair for the brightest colour, use on your normal hair for a vibrant colour boost, or mixed with your daily conditioner for pretty pastel results. And look how pretty they are:
Schwarzkopf LIVE Color XXL Ultra Brights (SRP £5.49) is available from Boots, Superdrug, Asda, Morrisons, Sainsbury's, Savers, Tesco, Wilkinson, Bodycare and Independent Chemists nationwide. I'm almost tempted to buy a box and give the dip dye a go myself at home. I did love the stand out affect of it!
Have you tried a dip dye? Have you ever been tempted to do something really bright with your hair? And would you do it at home, or go to the hairdressers?
Love Tor x
*The video within this post is sponsored