Hi guys,
Well, my shopping ban is temporarily over, but it was only a small fail: yesterday we went to Primark. And as we discovered whilst we were enjoying a minor spree, there really is something for everyone:
For Him: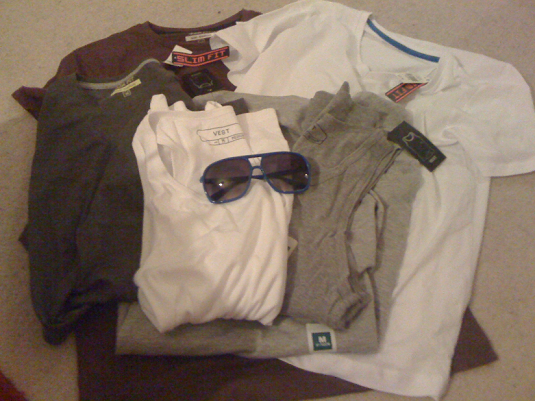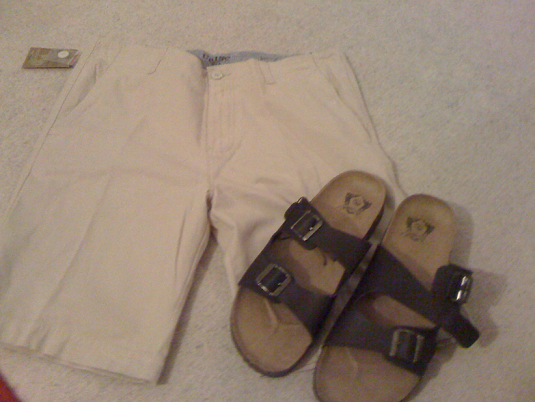 Just this weekend I told Mike he needed to sort out his summer wardrobe and pick up any bits he needed for our honeymoon: as a self-confessed plain dresser and shopping hater, this was his idea of hell. So he went into Primark and for just £23 he got everything he needed (except a sun hat!) The shorts and sandals were £5 each, and the tees were on an introductory offer price of £1.90. The vests were £2.50 and the sunglasses £1, and he doesn't need to think about shopping again for another 6 months: bargain shopping at its best!
For Her: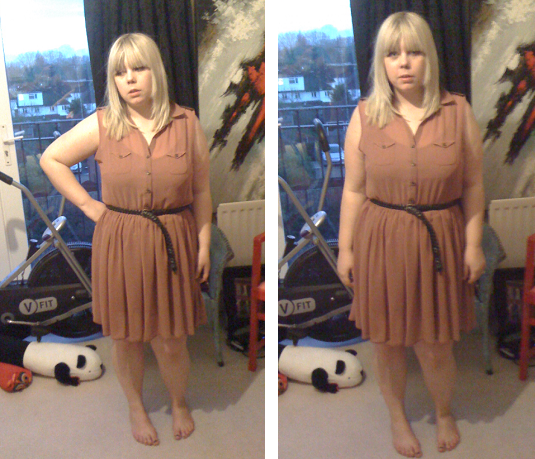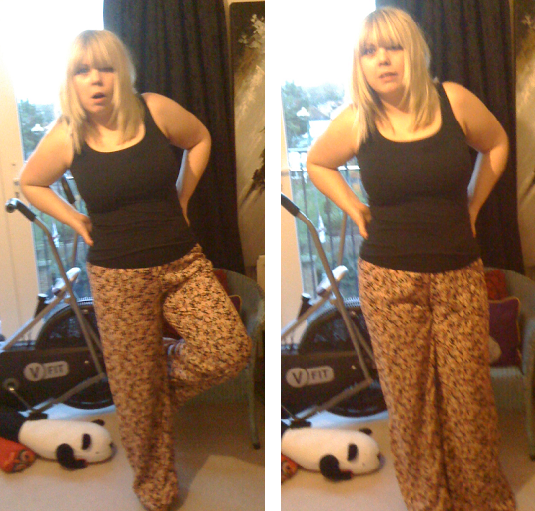 For myself I brought the wide floral palazzo pants that I showed you guys from the S/S Look Book (Although please excuse the terrible pictures!) I was dubious as to how they would work on my bodyshape, but for our honeymoon I have to keep covered up when we head to Cairo and Luxor, so I decided to give them a go. They're far too long and will need taking up, but I actually like them: and they were a bargain at £12! The seventies style shirt dress (£15) is a 'for now' purchase, and I love it: it actually looks and feels better on than it does in the photos. It also comes in black with a tan belt, and for easy summer work/play wear, I wish i'd picked that one up too. But i'm now not fashion shopping for non-wedding stuff until after the wedding, so it will have to wait!
For Home: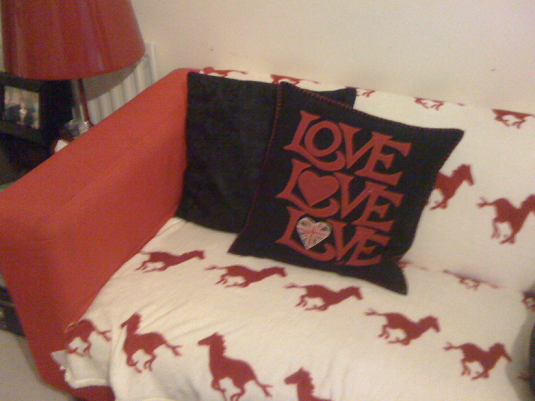 We always have a sofa covered in blankets: it's cheaper than paying extra heating bills, and more snuggly too! But my trusty black and white floral blanket (which i've had since I went to university in 2002) needed replacing: enter this horse print fleece blanket, which cost just £5. I've never bought any Primark homewears before, but their selection is massive and really modern: I could've spent a fortune, but I want to wait and see how this one washes first.
Love, Tor xx