Hi guys,
This morning I was up super-early to head to the
TKMaxx store
at Charing Cross. Why was I up so early, I hear you cry? Well to see the new
Comic Relief
Tshirts, which have been designed by Vivienne Westwood, of course! There's not a lot that will get me out of bed before 8am, but Vivienne Westwood and doing my bit for charity saw me in Central London earlier than I have ever been before. Luckily I was greeted with juice and fruit which had me perked up and ready to admire the tees in no time: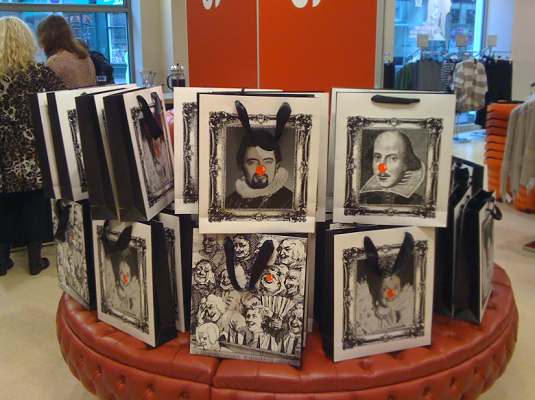 I might be biased because am a massive Blackadder fan (Like the big geeks we are, Mike and I have the box set and know half the episodes off by heart) but I think the designs are awesome. They look cool, eyecatching, wearable: with jeans and sandals one of these could because my lazy Sunday afternoon go-to.
Here are just a couple of the designs: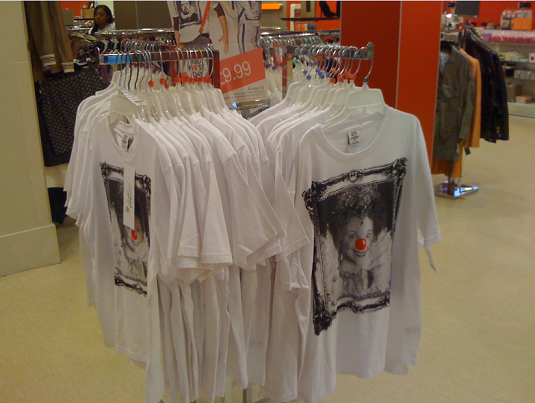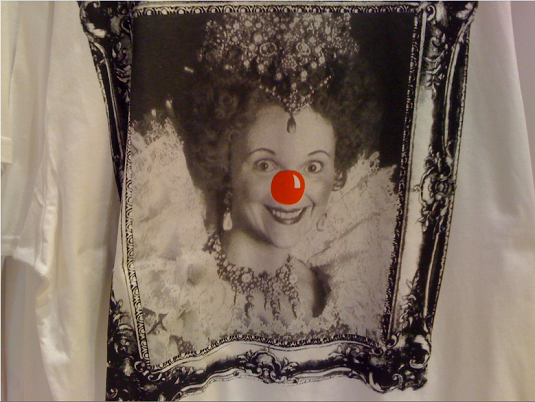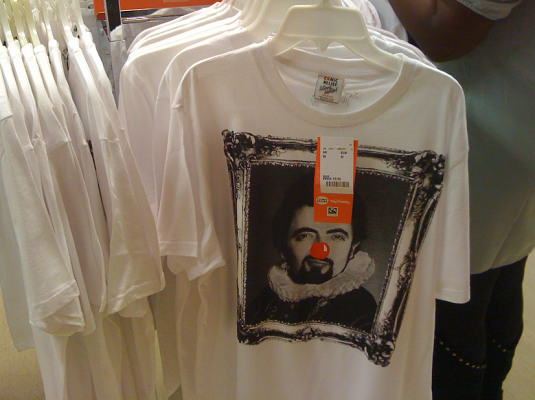 As well as the Vivienne Westwoods tees, TKMaxx are also selling Comic Relief bags and scarfs by Liberty. Look really closely and you'll see the noses in the print! I really loved these because, more so than the tees, you'll be able to use them long after red nose day: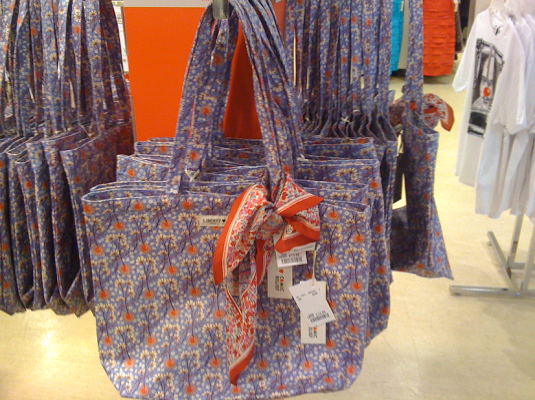 So why not use your shopping powers for good, not evil? At least £5 from the sale of each £9.99 Tshirt goes to Comic Relief: that's a massive proportion in comparison to other charity ranges. And if you don't really give a damn about charity? Well, they're really lovely looking Tshirts, and less than a tenner for something designed by Vivienne Westwood is a steal!
Love, Tor xx
PS - I will be announcing the winner of the BrandAlley competition tonight - watch this space to see if it's you!