Hi guys,
Deciding what to wear during fashion week is a big decision in the bloggosphere: twitter conversations are had for a week to get these outfits right! I was at my most disorganised this season, so choosing my outfits was left until the very last minute, which, combined with the miserable cold weather, meant I turned to comfy brogues and warm jackets. Not all my outfits were terribly boring though, and today i'm wearing my favourite outfit that i've worn this week: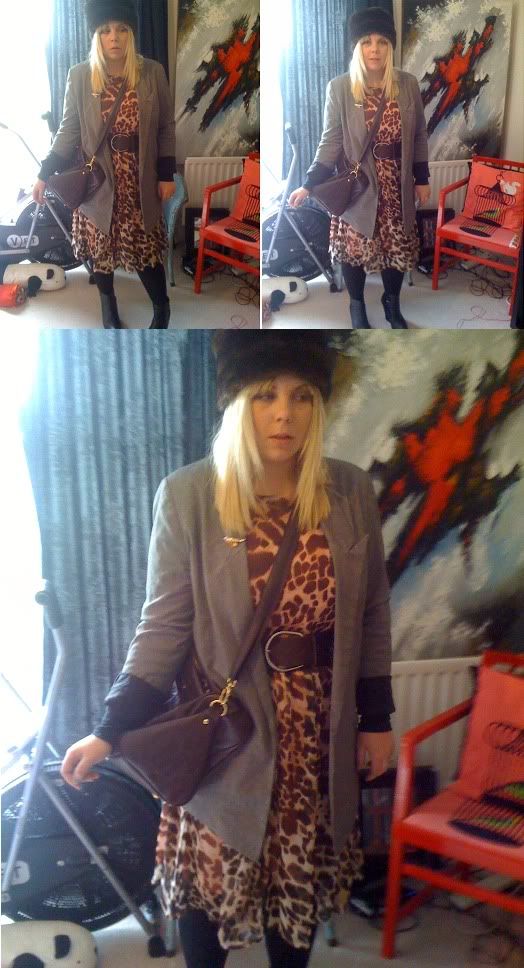 The dress was from the River Island sale for just £10! I'm wearing it with my Urban Outfitters sample sale fur hat, matching brown bag and belt, Topshop outlet blazer, and Primark wedge boots. These boots are surprisingly comfortable because the soles are really spongy, so I can wear them all day without too much foot ache: result!!
Today is my last day of fashion week before I go back to work and normality tomorrow: here's hoping it's a good one!
Love, Tor xx