Hi guys,
As an avid skirt and dress lover, it looks like I am going to be very out of fashion this spring/summer. Denim is back, and it is everywhere! I love the aesthetic of the bright Seventies-style denim: flared trousers teamed with denim shirts and lots of tan accessories. But I just don't have the right body shape to pull it off: with my wide hips and short legs, flares look ludicrous on me! The only way denim generally works on my body is either if I wear a denim dress, or if I team a lightweight pair of denim hareem pants (like those in the Hobbs picture below) with a fitted vest or Tshirt.
For something that is widely considered to be an easy "wardrobe staple" I find jeans incredibly difficult to buy, and even more difficult to wear: it takes me much longer to put together a "just thrown on" outfit involving jeans than it does to actually throw on a tea dress!
But just because I can't wear it well doesn't mean denim isn't going to be everywhere we turn for the next six months. Here are some examples of denim on the high street:
H&M: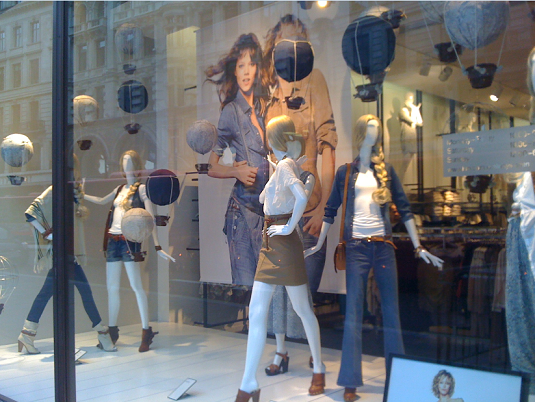 Armani Exchange: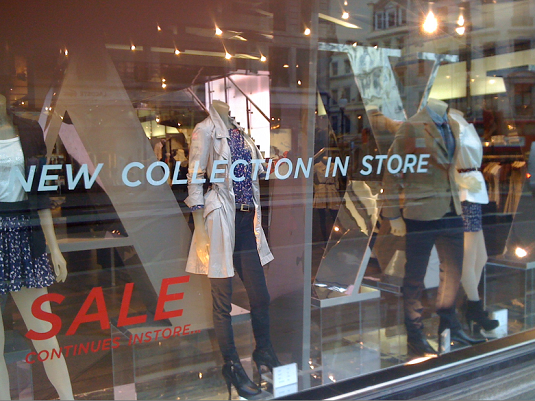 Hobbs: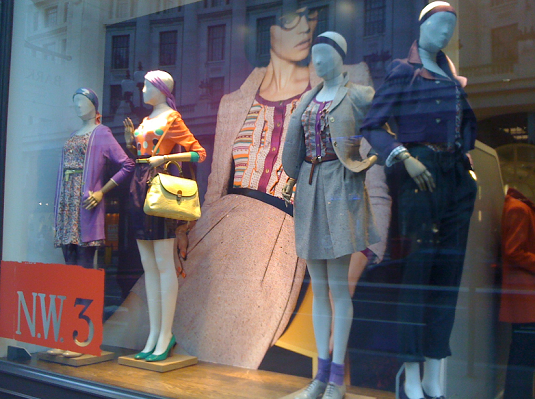 It looks like i'm going to have to go and experiment with some jeans shopping doesn't it. Sigh!
Love, Tor xx