Hi guys,
I don't usually cover Men's Day during London Fashion Week (Because I don't tend to write too much about menswear) but on Wednesday I was invited to look at Bally's second shoe collaboration with Central St Martins students: last year 4 different students created a womenswear collection. This year just one student (Craig Green) created a menswear collection: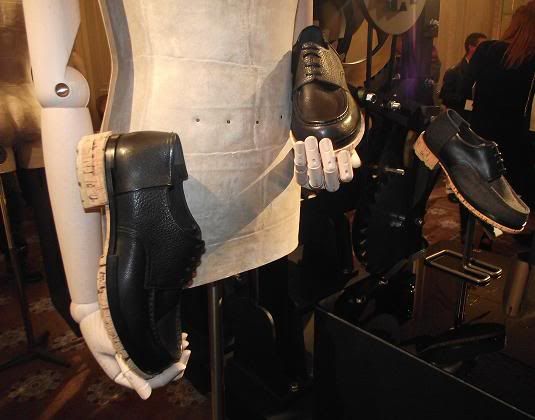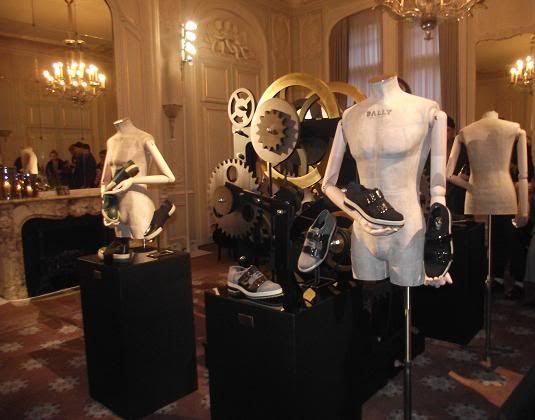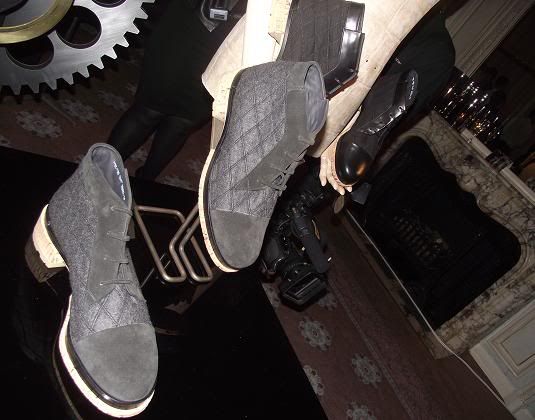 I loved the mix of materials involved in the collection: felt, suede, canvas, leather. Of the four designs, two even had soles and heels made of cork. Green says natural imagery, such as the ancient wickerman effigy, influenced his material choices. (Although I do worry that cork soles would wear down seriously quickly!) The shoes came in two colour combinations: grey and black. I most loved the double buckled shoes in the grey felt, as seen in the second picture. I think the collaboration is such an amazing opportunity for the students involved, and a great way for a heritage brand like Bally to engage with a younger and more fashion-forward audience.
And that ends my London Fashion Week coverage: apologies for being a bit slow to get it all posted up, this week has been hectic! Business as usual will resume tomorrow, I promise!
Love, Tor xx