Hi guys,
I cannot tell you how much I am longing for Spring. I think that because the cold spell came so early this year it feels long overdue: I keep forgetting that it's only January and wanting to slip my sandals on! And apparently i'm not the only one. The boring 'Sale Now On' signs are coming down (although Topshop are hanging on in, with new 'More lines added' signs in their windows). In there place are exactly what i've been waiting for: flowers, colours, plenty of white, signs that Spring will soon be here!
And to prove it, here's what's in the shop windows this week:
Stella McCartney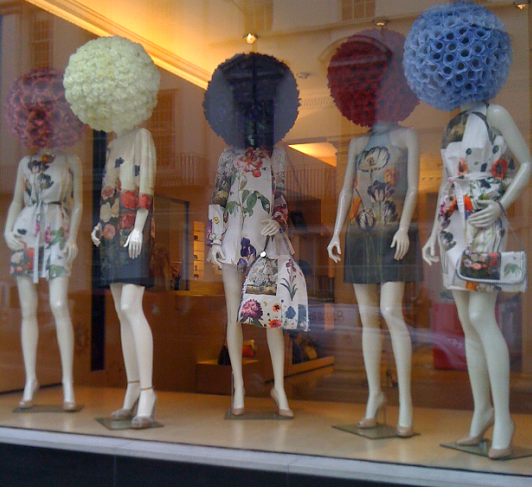 I walked past this window three times, admiring the flower heads, before I noticed the beautiful dresses below. How did I miss them? The screen print patterns are breath taking. And matching bags too!
Miu Miu
I love lazer cut outs, so these dresses immediately got my attention. I also loved the contrast between the nude and the neon on the shoes: if I had the money they'd be the perfect addition to my growing shoe collection!
Kenzo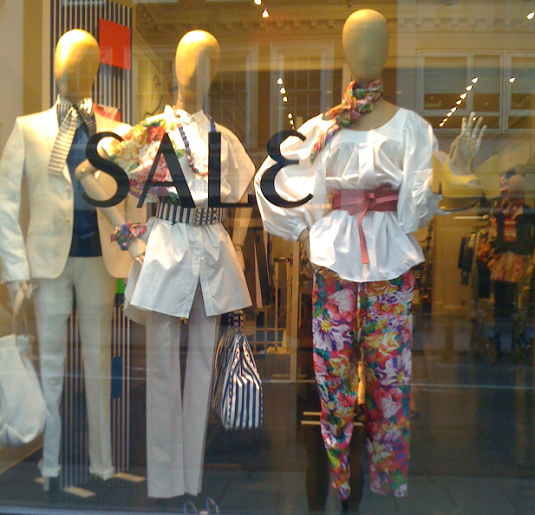 This window immediately makes me think of my mum on a resort holiday. On how I long to wear crisp white shirts and not have to worry about throwing on my coat. Come on Spring: hurry up!!
Love, Tor xxx