Hi guys,
Do you all remember when Victoria Beckham announced that she was launching a fashion line? Do you remember how we scoffed and laughed. Well the sullen posh lady plodded on and proved us all wrong anyway. And I think that's what another unlikely fashion designer, Nicole Richie, has done with her
House of Harlow jewelry
line. Because despite myself, and the fact that i'm not a big fan of any celebrity collaboration or involvement in fashion, I actually like it. In fact, there are several pieces of it that i'd like to own: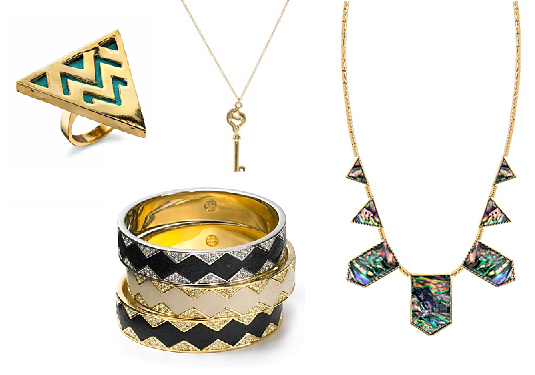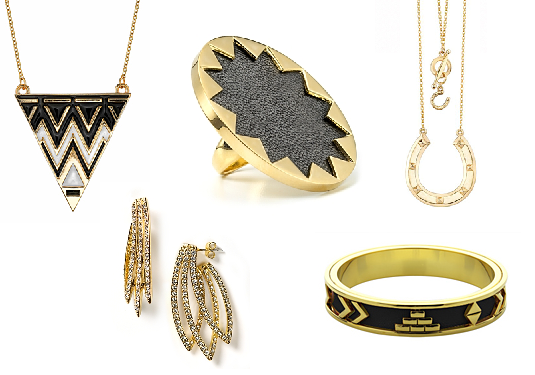 The style of the range is really art deco: one of my favourite eras for jewellery. I love the black and gold colour combination: I know it's been everywhere this season, but I don't think i'll ever get bored of it. It's a shame there are no brooches in the collection (although good for my wallet: i'd probably bankrupt myself!) but I love the oversized tribal House of Harlow necklace in the first image, in its deco style. I also love the more modern horse shoe necklace in the second image.
I'm still not sure if i'm put off by the celebrity name attached to the range, but I think to pretend I don't like something I actually do like because of that would be pretty superficial. Or would it. What do you guys think of the House of Harlow range? And have you been put off by it/dismissed it as another celebrity fad?

Love, Tor xx