Hi guys,
Sorry for the long gap between posts: Mike and I had the sudden realisation that the wedding is only 6 months away and we had lots of things still to book, so the last week has been spent emailing/calling vendors! Anyway, enough wedding chat and more fashion! About three months ago my company moved offices into Mayfair. This means that every day on my way to work I have to walk down Bruton street, admiring all of the shop windows and galleries as I go. So I thought it would be nice to write a 'what's in the window' about the windows I am currently enjoying everyday, rather than hitting the high street.
Diane Von Furstenberg: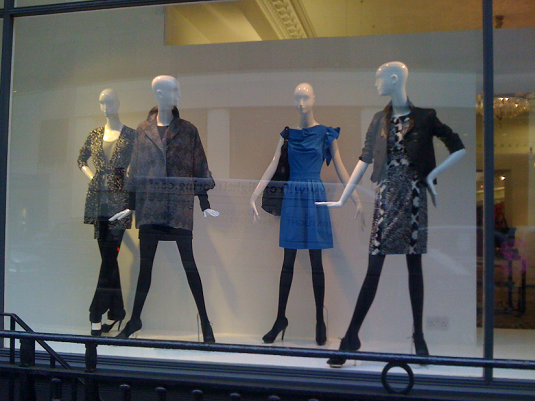 Matthew Williamson: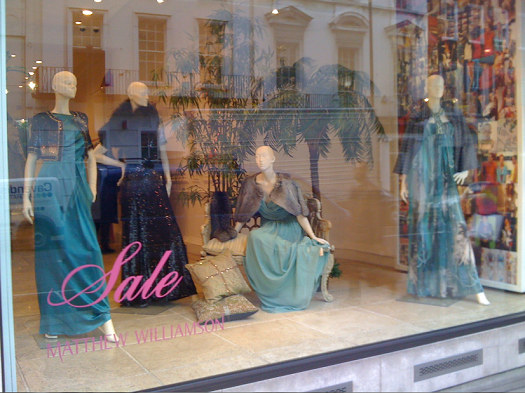 Stella McCartney: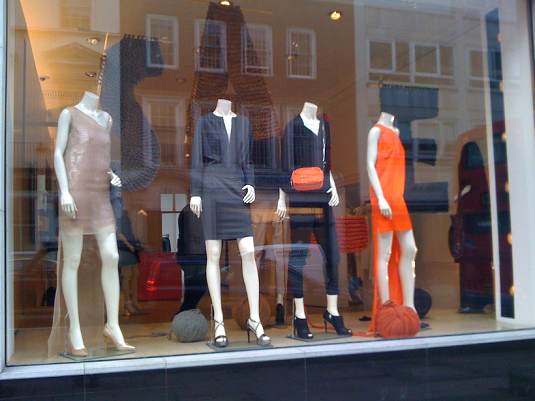 Juicy Couture: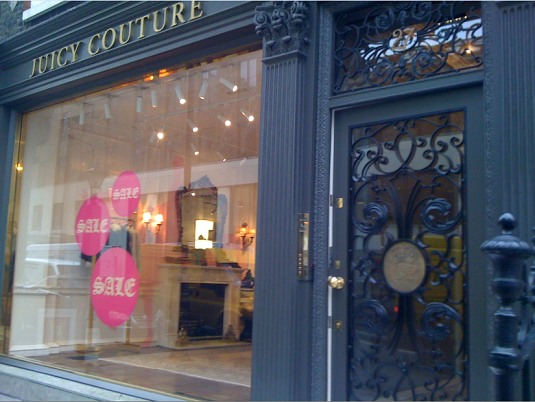 I'm not a big fan of Juicy Couture (either the window or the brand) but had to include this picture because I love the beautiful filigree entrance: it's gorgeous! My favourite window, by far, though is Matthew Williamson which is like a beautiful exotic Eygptian holiday (but i'm probably being influenced by all the Eygpt books i've been reading for my honeymoon!) I love the turquoise and its so refreshing to be thinking of spring/summer rather than dreary winter, which i'm sick of!
Rather predicatably, I love the knitted sale sign in Stella McCartney: I also love the vibrant orange dress with the unusual length at the back: if only I went to parties where you could wear dresses like that!
Love, Tor x