Hi guys,
As part of Saturday's dream day out, I had a relaxing lower legs and foot massage at the Sen spa in
Harvey Nichols
, and I found the experience so enjoyable, I thought I should write up a review!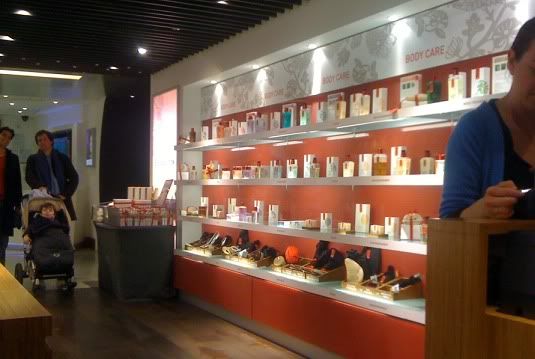 When you walk into the Sen spa it just looks like a normal herbal therapy shop with rows of teas and people browsing, but when you get into the spa area at the back it's completely different: it feels weird, because you know you're in the middle of a busy department store, but it feels like you're a million miles away from anyone.
The therapy room had the obligatory low lighting and pan pipe music, and I was already feeling relaxed before the therapist even came into the room, bringing a bowl full of hot soapy water to soak my feet in. After a long days shopping sitting on a big sunken chair sipping on green tea and soaking my feet felt really amazing!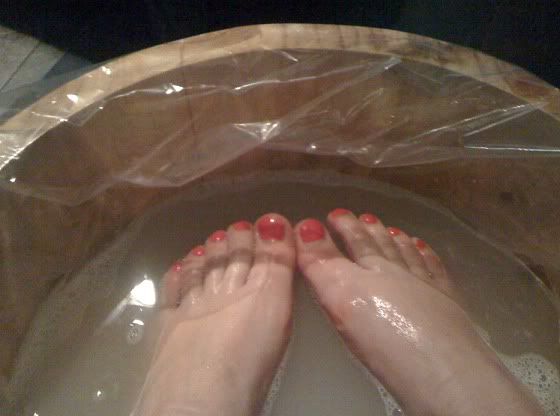 I was left alone to soak for 5 minutes then the therapist returned, gesturing that it was time to get on the bed. She didn't say a single word before, during, or after the treatment, but that didn't bother me at all. She worked wonders on my feet. I usually hate getting massages (I don't really like being touched by strangers) but this was so relaxing that I started drifting off to sleep! I didn't know you had knots and tension points in your feet, but I could feel her working them out and after the treatment my legs felt lighter and I had a real spring in my step: I also felt so relaxed that it was a struggle to keep my eyes open, so I probably wouldn't recommend this as a pre-shopping treatment!
As a post-shopping treat I would more than recommend this though: I think i'm going to make another appointment for next week to have my aching back and shoulders done too!
Love, Tor xx