Hi guys,
You'll remember a couple of months ago I posted about a competition I was judging with
Ford Ka
and Tony and Guy, called
Discover a Style You'll love
. Well two weeks ago I chose my winner, and yesterday I took her on her winners day out! I don't have any of the professional pictures yet (i'll save them for another post) but I had so much fun I just had to write it up now, while it was all fresh in my mind!
The winner was a lovely lady called Lisa, and her prize was to come with me on my perfect fashion day out. So we:
-Started out in Tony and Guy having our hair cut and blow dried.
-Whizzed over to WAH nails in Topshop Oxford Circus, where our fingers were pampered and pimped up; I opted for gold studs on a pink background and Lisa had a really cool marble print
-Shopped in Topshop (You can't go in there and not shop!) We were given gift vouchers and set free to have a spending spree!
- Took a taxi to Harvey Nics, where we ate a delicious lunch (I had the most amazing scallops to start, followed by duck breast, and of course we had to have champagne!)
-And are you sensing a pattern emerging? How can we go into a shop and not shop! More shopping ensured: Lisa got a gorgeous Marc Jacobs purse, while I went a little crazy in the sales!
-We ended our day with a relaxing foot and leg massage followed by a very yummy revitalising cocktail.
It was the best day ever (though I would say that, what with it being my perfect fashion day out!) But if you don't believe me, check out these pictures of the bags, the nails, the purchases: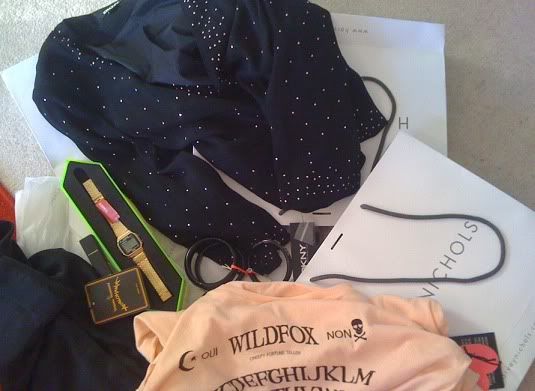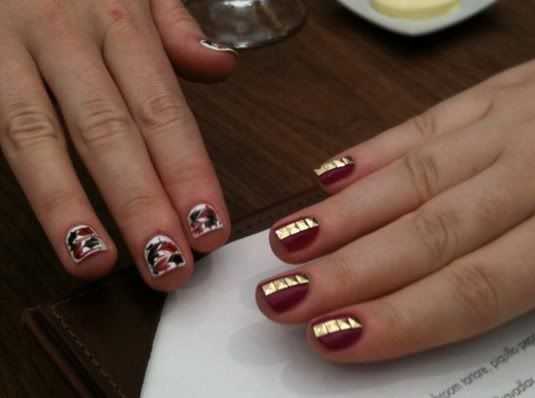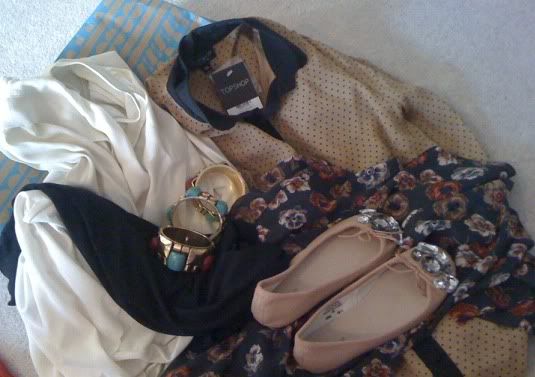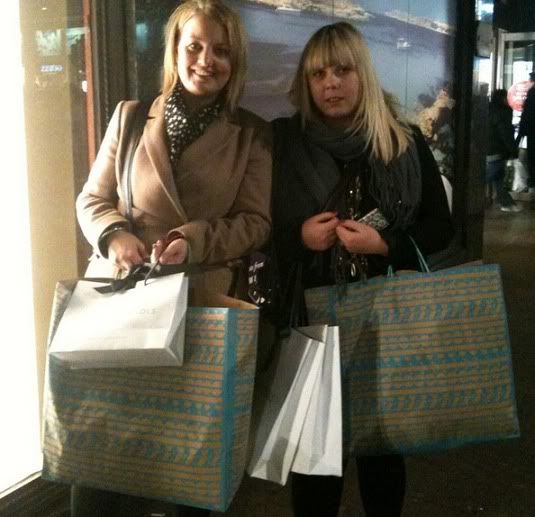 Like I said, my pictures aren't great, but I will post the proper pics, and the video of us enjoying our day as soon as I get them. Massive thank you's to Ford Ka for an amazing day out, and given my pre-wedding shopping ban, this much guilt free shopping was a dream come true!
Love, Tor xx