Hi guys,
Just before Christmas, I had a mini spending spree at designer discount store
Brand Alley
. Each day new sales are added from new designers, so you never know what you're going to find when you visit the site: that's half the magic!
Today there is a sale on Vivienne Westwood sunglasses: tomorrow is the start of a Diesel sale. On the day of my shop their were sales taking place on designer shoes, Lulu Guiness umbrellas, and Clinique skincare.
Here's what I picked up: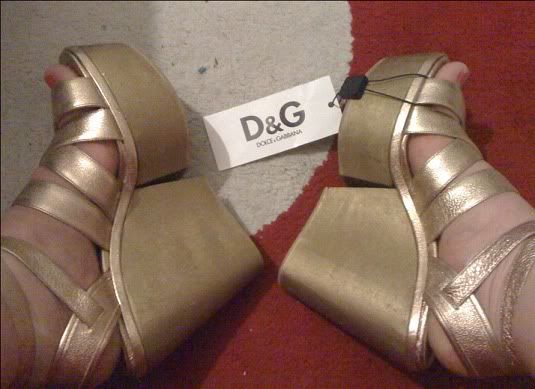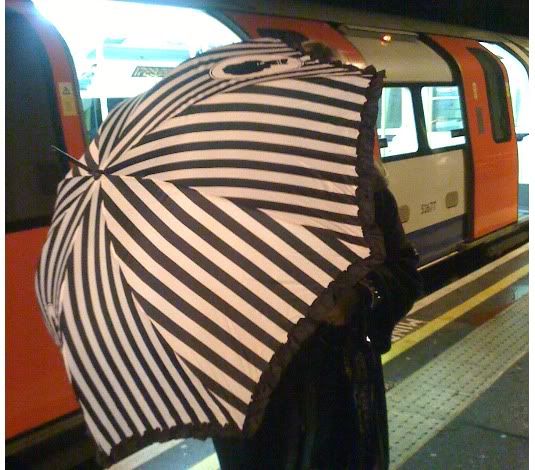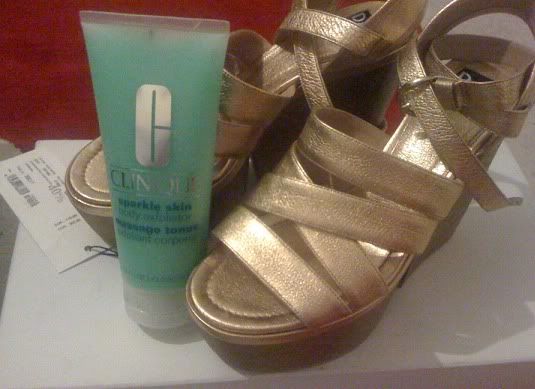 Gold leather D&G shoes, Lulu Guiness stripe and cameo umbrella, and Clinique exfoliator.
I couldn't believe the amazing value for money: i'm a real convert! I've picked up all sorts of stuff from Brand Alley since discovering it: OPI nail varnish, Moschino jewellery, and their January sale was unbelievable: I got a pair of grey shoe-boots for a fiver!
Now on to the competition
: The total cost of my order was £99.30. I know, I can't believe it either! Now all you have to do to win a £50 gift voucher to spend at
Brand Alley
is tell me how much my little spree was worth: what is the combined rrp of the three items pictured above? Pop your guess in the comments, and the person that comes closest is the winner.
The competition closes at 12 noon on Wednesday 2nd February, so get guessing now!
Good luck!
Love, Tor xx
Note: Brand Alley is a wonderful fantabulous place to get incredible designer goodies at amazingly low prices. But the pay off is that you have to wait a little while for your order to arrive: these babies took six weeks to reach me. But it was definitely worth the wait!!
Note #2: Sorry for the terrible picture of the umbrella! I was too superstitious to put it up in the house, so i've used a snap of it as I was getting off the tube!