Hi guys,
I meant to write this in the lull between Christmas and New Year, but instead I found myself spending that time very constructively: and by constructively, I mean eating Quality Street straight from the tin and watching at least four films a day!
This Christmas I was gifted with many wonderous things (much like the baby Jesus himself, although there was no Myrrh) but my main gift from my parents, and the gift i'm uber excited to share with you guys, was a gorgeous Cath Kidston make up bag filled with all of the wonderful make-up I wanted for the wedding. Behold: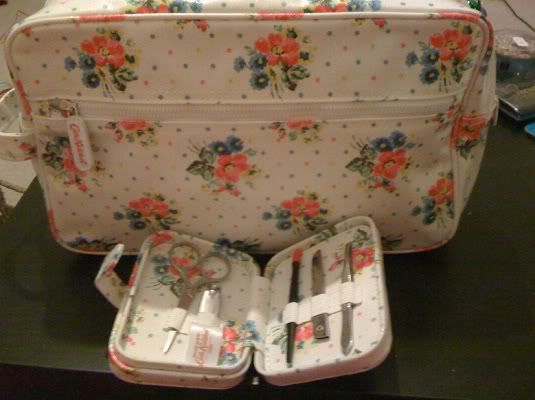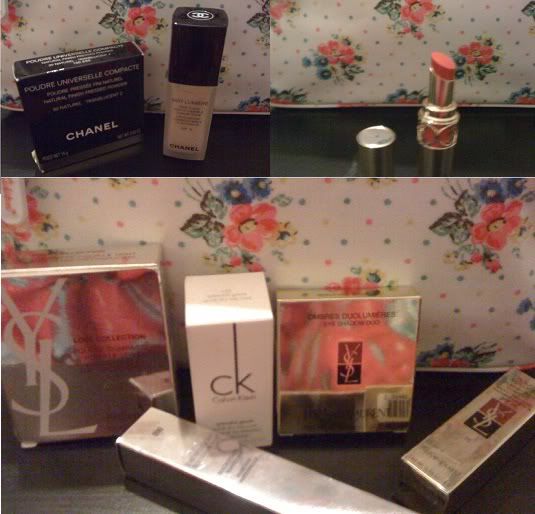 The make up bag is bridal white, but the floral pattern makes it versatile and usable after the event. It came with a matching manicure set. I love the Dior Show mascara; it makes my eyelashes look at least 12 feet long (OK, that's a slight exageration, but it makes them look pretty long!) The lipstick i'm wearing is the YSL one which is a really vibrant matte red (called rouge temptation) Because of the bold lips, i'm keeping the rest of my face understated: just nude and flawless.
The part of the present I liked the most though were the Calvin Klein make up brushes (which didn't photograph well enough to show) they're thick but soft, and they don't malt at all. I love the presentation case they come in too, which is handy for keeping them organised, and (more importantly) it looks really sleek.
I never like having my make up done by someone else (maybe I just haven't met the right make up artist yet, but I feel too made up and it doesn't suit me) and so I knew I was going to want to do it myself on my wedding day. I just didn't expect I would be doing it in such luxury; I have been completely spoilt!
Love, Tor x