Hi guys,
When I think of knitwear, I think of casualwear. Big slouchy jumpers or cardigans teamed with leggings, jeans, and sloppy dresses. And then I saw these pictures from my-wardrobe. I get sent a lot of emails and press releases, and I don't publish a tenth of them here. But sometimes I see pictures that, for whatever reason, make me think "wow, I wish I dressed like that." And those are the pictures I just have to share: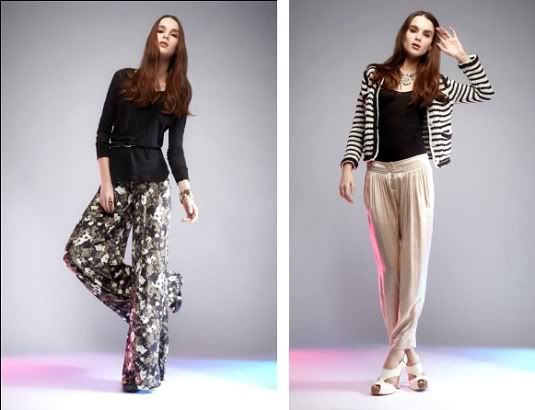 Who knew knitwear could look so sophisticated? These outfits are simple but fashionable. Unfussy. Well put together. I want to dress like this model in my everyday life: these outfits would be perfect for almost any ocassion; work, play, dinner. Yes, I know i'm gushing. I even want to team tan shoes with ankle socks and a matching jumper.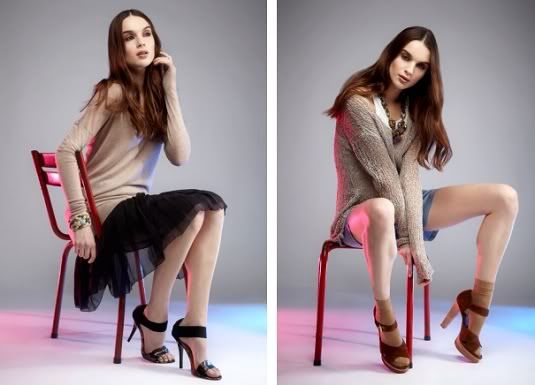 I wish I looked a tenth as sophistcated as these pics, which is a new phenomenon for me. I've never cared very much about looking sophisticated before! Recently I feel like my fashion sense/tastes are evolving. I wonder how much of this has to do with my impending marriage.
It started with my hands and has spread: I've gone from having tatty chipped nails to polishing them 3 times a week. (It seems essential when my ring hand is under so much scrutiny!) I even apply hand cream everyday, to keep them looking there best. And I can feel my fashion sense growing up too. Gone are the Hello Kitty jumpers and chunky plastic jewellery. Even my scruffy pumps don't feel right anymore: In there place are blazers and gold jewels (still chunky though, that will never change!) and shoes that I actually take the time to polish. Has any one else found their fashion tastes evolving as they get older/experience changes in their life? And how do you feel about it?
Love, Tor xx