Hi guys,
Chaos. Disorganised, untidy, uncohesive chaos: That's the only way I can think to describe the River Island sale on the last occasions I've popped in to check it out. And I can prove it too! Check out how my local store looked the last time I popped in: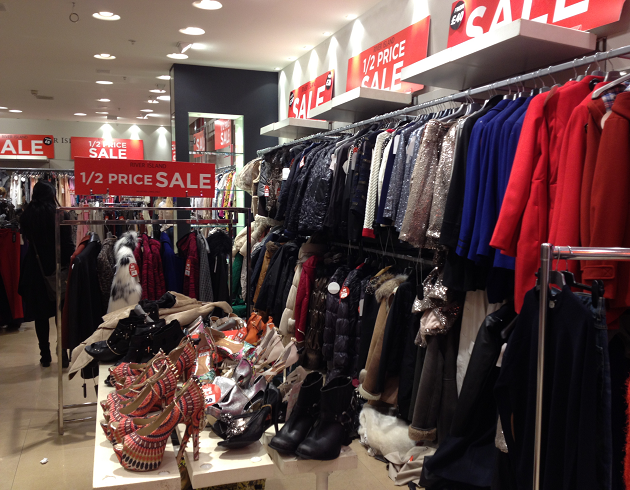 This isn't a criticism of River island: almost all sales look like this, and it's not exactly inspiring. But that doesn't mean that you shouldn't still check out the amazing bargains in the River Island sale (they've made their final reductions and some items have more than 70% off) it just means that it probably makes more sense to do it online. Online is my new favourite way to shop: it's so easy and convenient on days when I can't get out of the house. And here are my picks of the best bargains still available on the River Island website right now: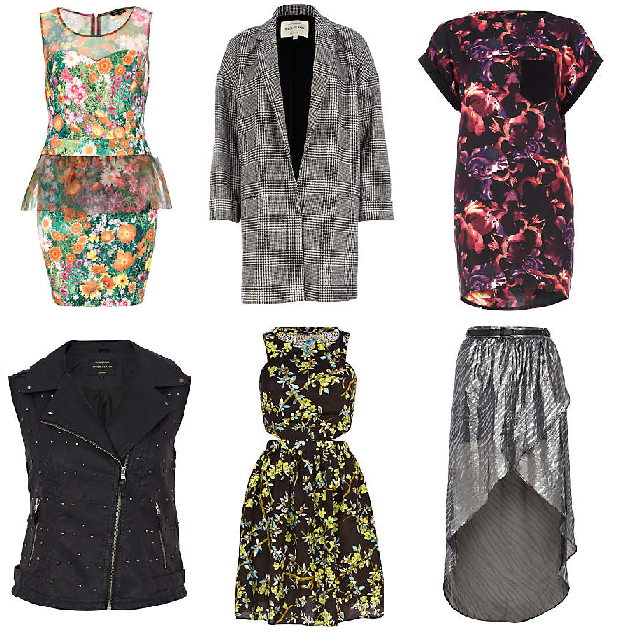 Green floral peplum dress, was £45 now £10
Checked boyfriend coat, was £70 now £20
Purple floral Tshirt dress, was £35 now £7
Leather look studded gilet, was £60 now £20
Floral cut out prom dress, was £55 now £15
Silver zebra print dim hem skirt, was £35 now £7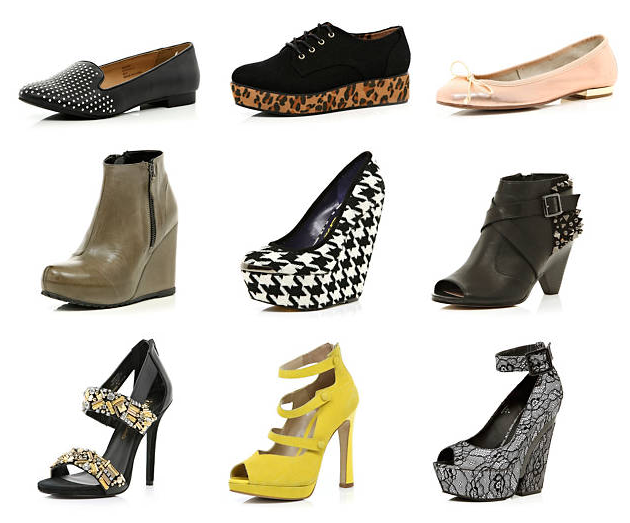 Black stud front slipper shoes, was £30 now £10
Leopard print brothel creepers, was £28 now £10
Gold block heel ballet pumps, was £45 now £20
Dogtooth wedges, was £90 now £20
Beige wedge ankle boots, was £80 now £20
Stud back ankle boots, was £60 now £30
Black embellished sandals, was £70 now £20
Yellow peep toe heels, was £65 now £20
Lace wedges, was £60 now £30
I'm always amazed by how much winter coats and accessories are reduced by: this is the time of year when my coat addiction reaches its peek, and I am very tempted by that checked one. There are loads of other options over on their website too, but I picked the pieces with the biggest and best discounts.
I know the sales are nearly over and in some cases that means the best of the stock has been sold, but there are still some great bargains to be had and now, when almost all stores are reducing their sale prices yet again, is the best time to shop. Other stores making final reductions are French Connection (stock up to 75% off) and Accessories (all sale now 70% off)
I still want to hear about your sale bargains! What have you picked up? And which shops do you think have had the best sales this sales season?
Love Tor xx