Hi guys,
Yesterday I went out for lunch and, wanting to add a pop of colour to my outfit, immediately added
my neon panel boots
by Georgia Rose. They are some of my favourite boots, and I wear them all the time. I have several pairs of
Georgia Rose shoes
: my favourites are eye-catching navy blue brogues covered in silver stars: they always get plenty of attention whenever I wear them. And yet, almost no one who admires them (it happens a lot!) has heard of the brand that makes them: which is why this is a post in praise of Georgia Rose!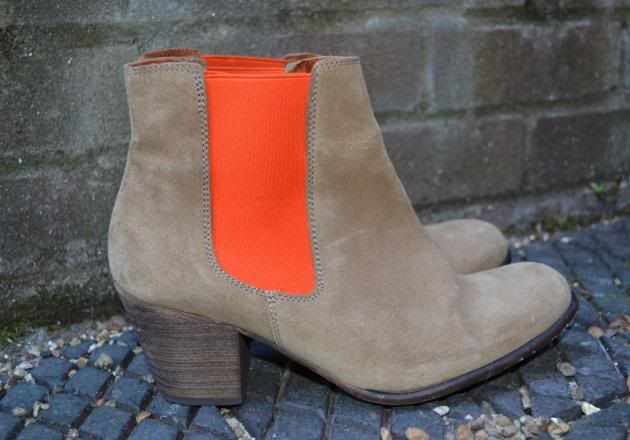 Georgia Rose is a French brand, which is probably why
Sarenza
stock so many of their styles (Sarenza is a French brand too). Here comes the blurb: "The Georgia Rose woman has is dynamic, feminine, ambitious and glamorous and before anything else, she is contemporary with a passion for fashion. Because Georgia Rose knows that life is made up of a thousand moments, the brand has created shoes for every occasion. A fantastic relationship between quality and price, a fantastic range and even a bags and handbags line: Georgia Rose is going to become your new best friend!"
Because they focus on comfort as well as being fashion-forward, Georgia Rose is fast becoming one of my favourite brands: I like a shoe I can wear all day without my feet aching, and these definitely tick that box!
Here are some of my picks of the very best Georgia Rose shoes available for this Spring/Summer: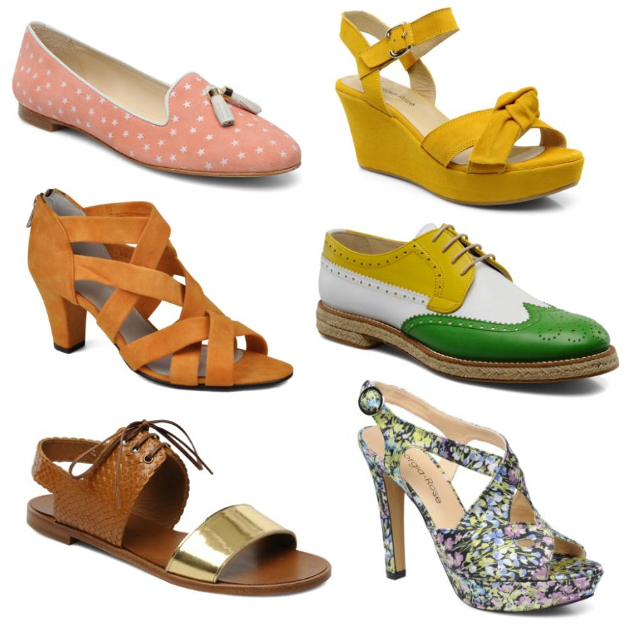 Pink polka dot loafers, £111.
Green and yellow brogues, £74.40 (Currently 40% off)
Stappy tan sandals, £60.90 (Currently 30% off)
Yellow velvet wedge sandals, £72.10 (Currently 30% off)
Brown and gold sandals, £111
.
Floral platform heels, £111.
I saw the brown and gold sandals for the first time when I was putting this post together, and now I'm slightly obsessed with them! I know having that thick ankle strap will make my legs look shorter, but I like them so much I think I'm going to have to have them anyway. And those yellow wedges just scream summer: I love yellow teamed with black, so with a little black cotton dress these could be yet another summer staple. My final favourites (I have so many) are the pretty pink loafers. I have three pairs of slipper-type shoes already but I can't get enough of them: as comfy as ballet pumps but much more on trend: what's not to love?
Have you tried any shoes from Georgia Rose, and if so which ones? What do you think of the brand? I'd love to hear your thoughts!
Love Tor x
* I am a
Sarenza
brand ambassador