Hi guys,
My favourite smell is the smell of fresh sheets. I look forward to the days when I change my bed and get to crawl into clean and crisp smelling bedding. So you can imagine how delighted I was when
Yankee Candle
sent me some of their candles, and they included my favourite scents in the world: Two of the candles I was sent were Clean Cotton and Fluffy Towels, and I am now completely addicted to them.
They arrived yesterday, and I immediately lit the fluffy towels one (whilst sniffing clean cotton). Our whole living room was filled with a clean, lightly perfumed scent: like fabric softener but without any chemically tinge. It smelt like the inside of a warm airing cupboard, and it had this lovely comforting smell that reminded me of my mum's house on laundry day. I loved it!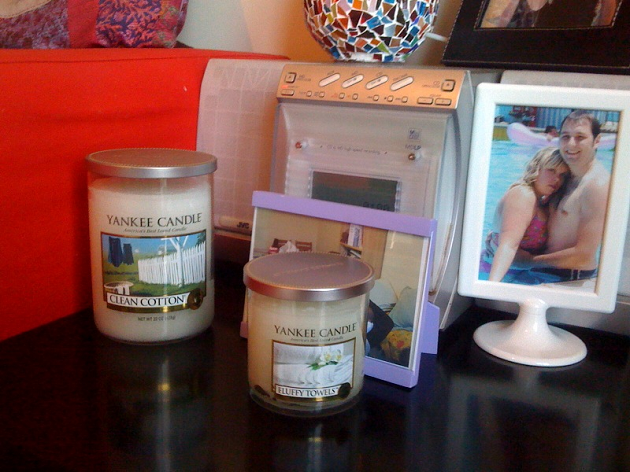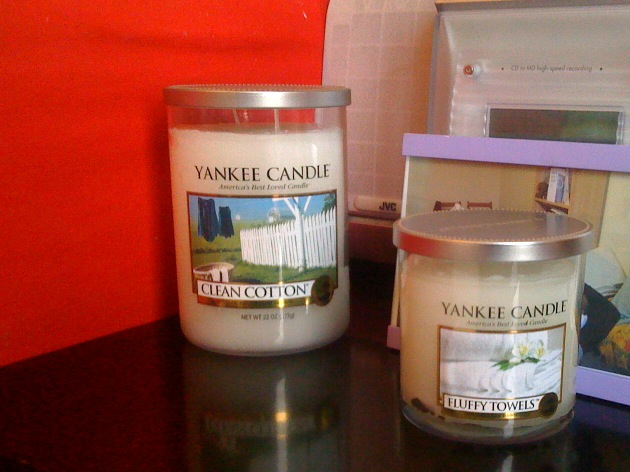 The other candles I was sent were Garden Sweet Pea and Lilac Blossoms. These had a really authentic but gentle floral fragrance that was lovely, but just couldn't compare to the fresh linen scents of the other two, which were my favourites, and now have a permanent home on my side table where I can always smell them.
I think all homes should smell of fresh bedding and towels when you walk in: it's my idea of the perfect home fragrance!
I know Yankee Candles are more expensive than some you can find on the high street, but I think it's worth it for the natural scent, which doesn't have any of the chemical or synthetic fragrances you get with the slightly cheaper candles. I hadn't been in the habit of lighting candles when I get in from work, but I think it's a habit I'm about to start: I'm newly addicted!
PS - I have included the wide shot in the pictures as I wanted to show off my mosaic egg lamp. We got it on our honeymoon in Eygpt and it gives the whole room a lovely warm glow when it's lit. In conjunction with my new candles, my living room has never felt so homely!
Love Tor xx