Hi guys,
For the past 4 weeks I have been hunting for the perfect mustard nail varnish. I love the warmth and vintage feel of the colour mustard and have been wearing it for years but it's current fashion popularity means it's so much easier to find now, so as well as buying a couple of new mustard dresses, I resolved to get myself some mustard fingers!
I don't normally spend alot of money on nail varnish, so first I tried Barry M. The nearest they had to mustard was an egg yolk yellow, and it was very very runny. Even after two coats it looked thin and streaky: often a problem with light coloured varnishes. I wiped it off and started again.
Then on Monday whilst in
Topshop
to check out their sale, I found this: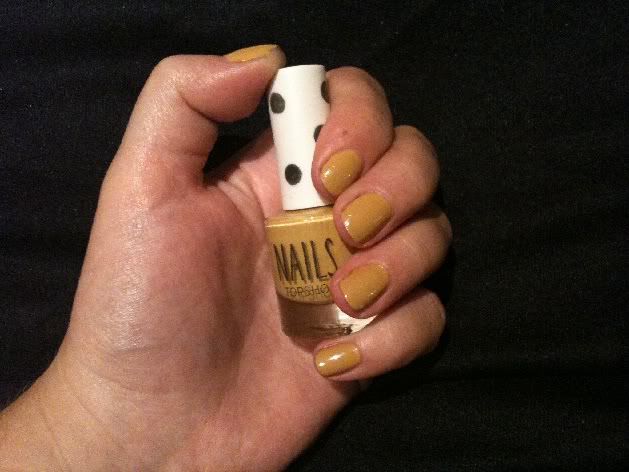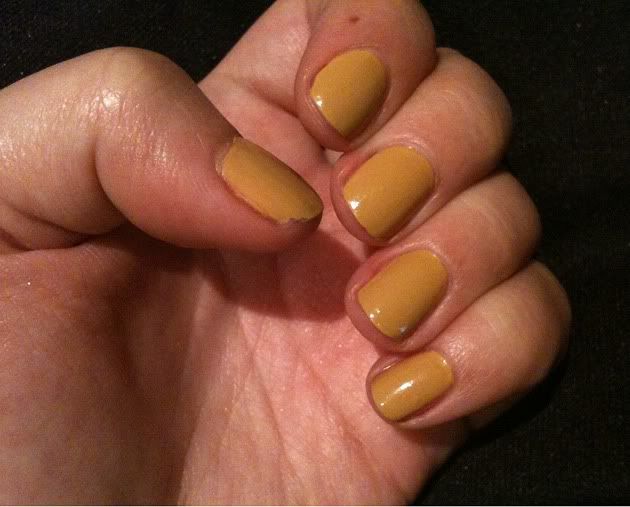 I've never tried Topshop make up before, and was dubious: I always am when fashion brands branch out and try other things. The colour is called 'cut the mustard' and as it was only £5 I decided to give it a go. The colour is really rich and although I did need the second coat to get a flawless finish, with two coats it has given a thick and glossy finish. I think it looks fantastic!
I've now had it on for two days and haven't suffered a single chip (admittedly I am wearing a base coat and top coat, which is probably helping). But for £5, I'm really impressed! Having been unsure about Topshop make up, on the nail varnish front at least, I'm a new convert.
Love Tor xx