Hi guys,
I always start the winter months by saying "I have enough coats, I really don't need to buy another" only to go out and buy another about 6 weeks in to the cold spell. Well this year I'm not going to say that: This winter I do need a new coat!
I had a massive wardrobe clear out, and ending up taking an embarrassingly large amount of clothes to a car boot sale, leaving me with just 5 coats in my wardrobe, and not a simple black one in sight! However I was left with enough money in my pocket (the bootsale profits) to buy myself a new coat without any guilt at all. And what I have my eyes on is something simple, slightly retro, but with leather sleeves.
In fact, what I have my eyes on is this coat, which I saw at the
Oasis
event last week: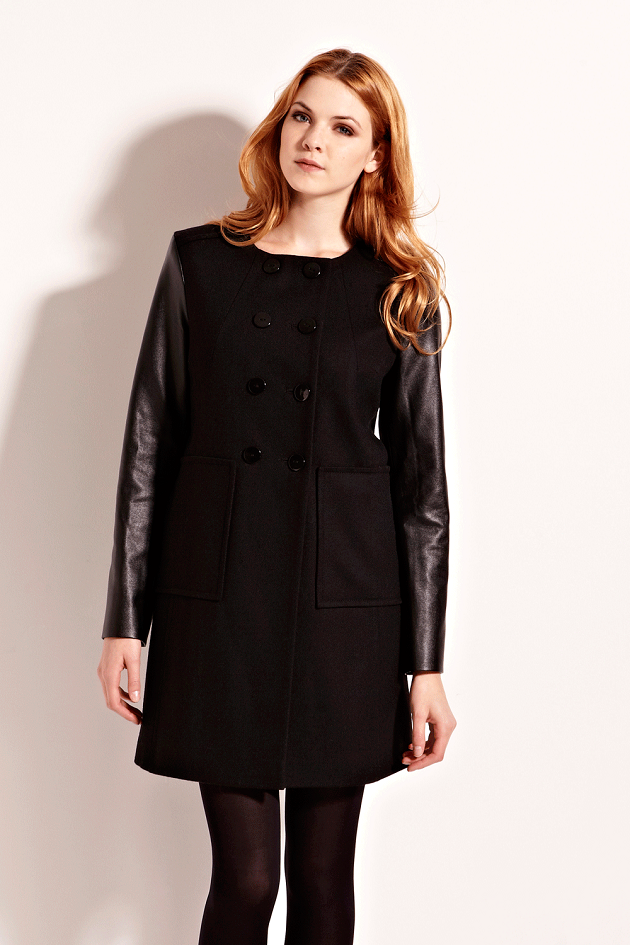 I love it's sixties style swing shape, and massive pockets. However I worry that its double breasted nature emphasises my bust slightly. And the old lady in me has to admit that it's not the warmest coat in the world. Nonetheless, more than a week after I tried it on, I can't stop thinking about it.
If there's anything you've fallen in love with from Oasis at the moment, you can currently get 25% off on their site using the code GRAZIAAW11. Which, I must admit, is adding greatly to my coat temptation! What do you think? Should I get it, or keep on searching?
Love Tor x
PS - If you haven't already, I would love it if you could take just two minutes out of your day to vote for me in the
Westfield Bloggers Competition
. I'm currently in third place so I need your help (and probably a miracle!) to win!