Hi guys,
My love of all things car boot sale related is a
well-documented
fact. So how could I resist popping down to
Westfield London
to check out their car bootique sale, which is taking place in the atrium from today until Sunday 2nd October.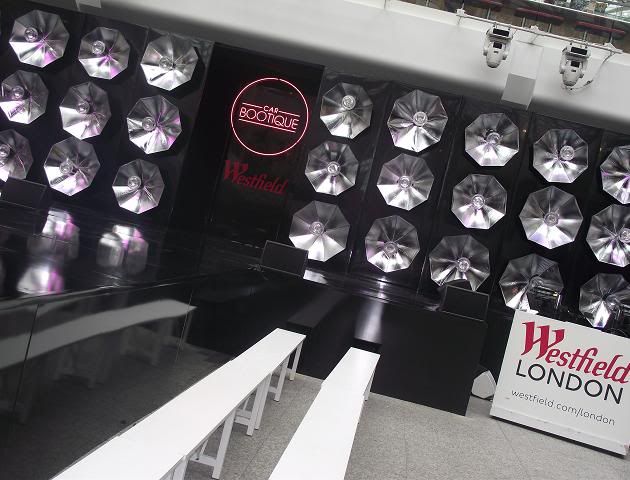 It's a great event! As well as the car bootique sale, there are also catwalk shows on Saturday and Sunday, and blogger tutorials by blogging superstars The Style PA, Disney Roller Girl, and Fashion Foie Gras. Definitely worth checking out!
The car bootique sale features cars from French Connection, Coach, House of Fraser, River Island and many more.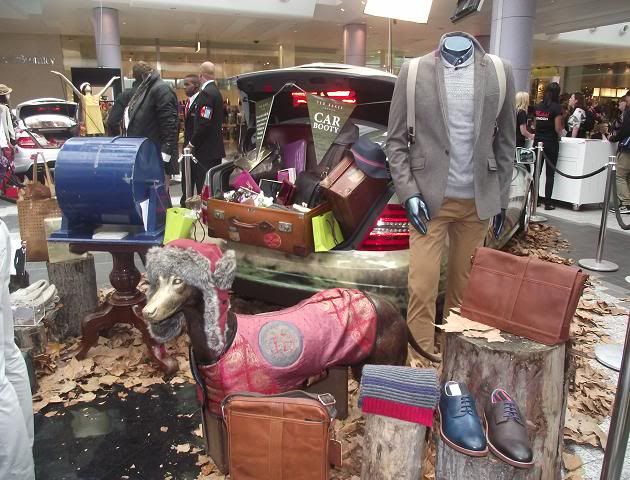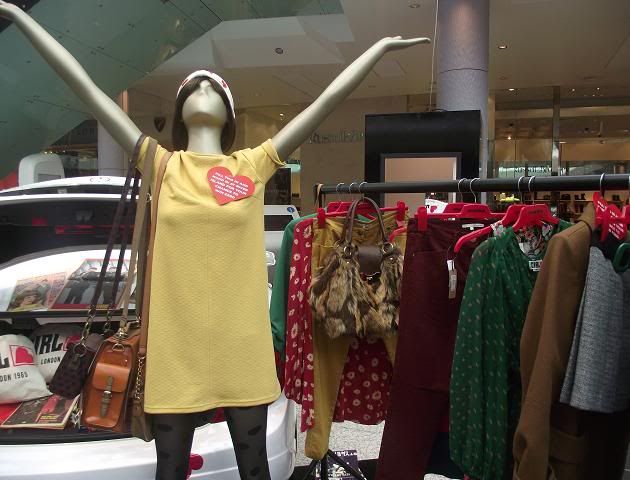 So what trends did I notice from all of those top stores? Well
Heritage
is still very hot. The Ted Baker car looked like a walk through a huge English country garden (complete with coat wearing dog) and padded jackets in the barbour style were the order of the day. At the River Island car the heritage trend took a more elderly eccentric turn (my favourite kind) with a mishmash of pussy bow blouse, tweed jackets, and fitted skirts in a variety of clashing patterns and a riot of autumnal colours.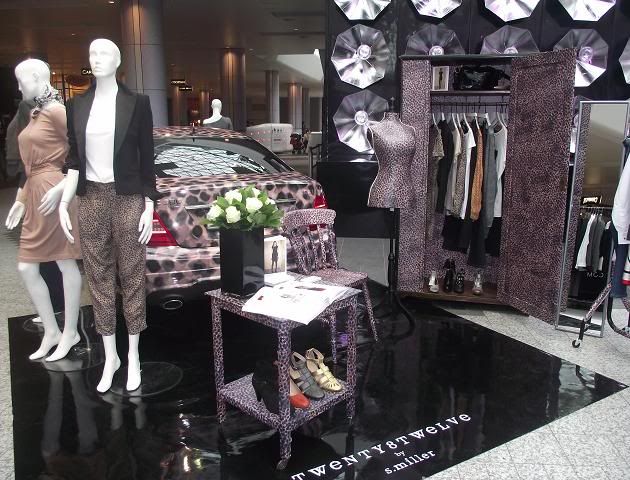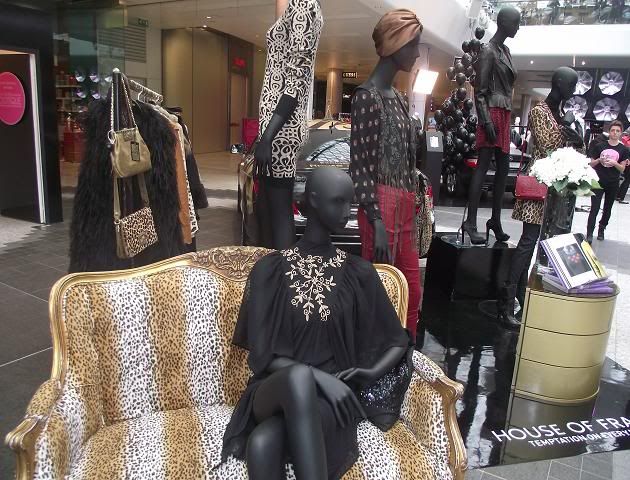 Animal Print
is massively popular, and although leopard continued to dominate at House of Fraser and Twenty8Twelve, I think the more luxe and subtle snake print seen on the very understated French Connection car will prove more popular. I adored the biba at House of Frazer collection that was showcased, and just wanted to swath myself in their gorgeous selection of faux furs.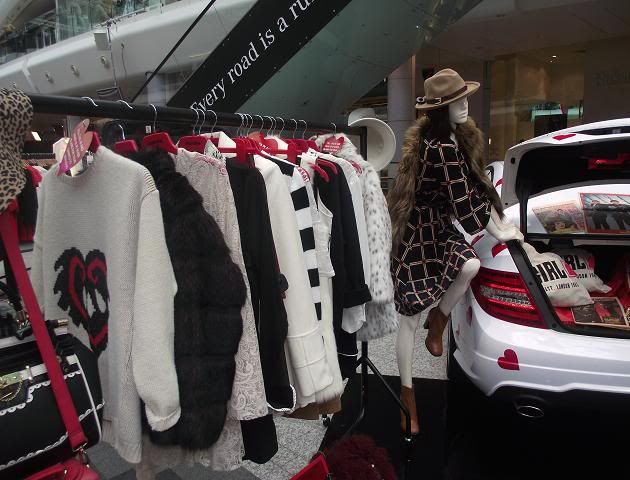 Finally, and my favourite trend of all, is the
Modish Sixties
trend. Again, I saw this on the River Island car: lots of monochrome and simple clean lines. I also loved the Aline mini dress in mustard, which is just ripe for teaming with black tights and patent black accessories.
Another part of the Car Bootique event is that the team of Westfield are looking for three bloggers to help write their Stylenotes blog. In order to win the chance to write for their blog, you have to show off your unique blogging superskill. (The suggestions were mega videos and hand written poetry). The problem is, I think my blogging skill, or maybe un-skill, is that I'm completely normal: I'm just like everyone else. I'm the same as the girls reading this blog (that's you!) and the girls I saw shopping at Westfield London today.
Admittedly sometimes I get to meet and interview celebs (but I always get star struck!) And I pinch myself at every London Fashion Week show I attend, because I can't believe they let me in! The important thing is though, I never take for granted any of the amazing experiences I get because I write this blog.

But I do love fashion and I want to look good. I want to make the trends work for my body shape and fit in with my lifestyle, just like every other girl you see in Topshop on a Saturday afternoon. And isn't that what a trip to a shopping centre is all about? About normal people finding something they fall in love with (then in my case justifying the expense of buying it for themselves!) and that little bit of fashion magic making them leave the shop feeling really special? That's what I love about fashion and that's the skill I'm showcasing, not clever odes to hemlines , because that's what keeps me writing this blog everyday!

Anyway, enough rambling from me. If you're heading to Westfield London this week, check out their Car Bootique sale: I promise you won't be disappointed!

Love Tor xx