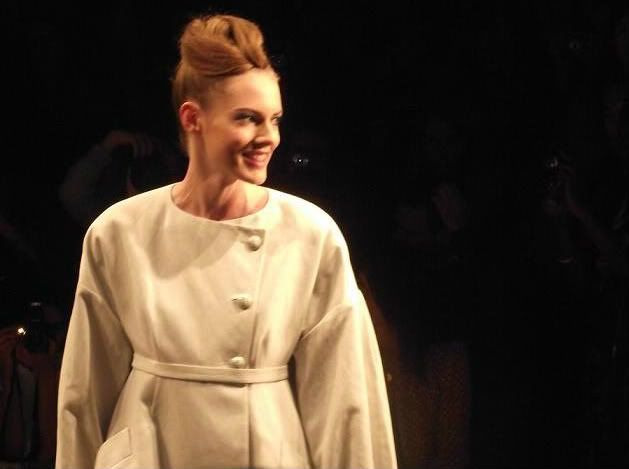 Hi guys,
As always, London Fashion Week was opened by the very early start of the Paul Costelloe show.
Sadly, I had the worst seats ever (Fashion week tip: If you want to take photos and you aren't on row 1 or 2 just stand at the back! When you sitting on row 4/5 your photos will mostly feature the backs of people's heads, the the person sat behind you will go crazy if you stand up to take a shot or two)
That means that this will be wordy review, not a photo lead one: sorry!! The overarching theme of the Paul Costelloe show was a sixties one and the designers inspiration was the 1962 Hollywood classic What Ever Happened to Baby Jane? But it was a game of two halves. The opening dresses we minimalist, in shades of white, nudes and neutrals. Think swing jackets, micro mini dresses and oversized buttons as detailing.
In the second half of the show though, things became much more feminine. Babydoll dresses with thigh skimming skirts came in macaroon shades of pale pink and pistachio green. Empire lines were big news (bad news for busty girls like me) and the hair was piled high on top of the head in several different and unusual bun shapes: I loved it.
Want a little Paul Costelloe in your life now but on a budget?
BrandAlley
are having a Paul Costelloe knitwear sale right now, which pieces starting from just £14.50 Of course this isn't hot-of-the-catwalk stuff, but it is high London Fashion Week quality at budgets we ordinary gals can afford!
Love, Tor xx