Hi guys,
If I ever won a substantial amount of money then one of the things I would do would be to take a tour of the shopping centres of the UK. I get so jealous when I hear people talking about their local shopping areas on twitter: each one seems different and with its own idiosyncrasies. I think it comes from growing up in a town with 5 shops: shopping centres seem exotic! I already love the
Arndale
Centre in Manchester, and am a regular visitor to
Westfield
London. I'd like to visit York, Leeds, and of course, the
Bullring
in Birmingham.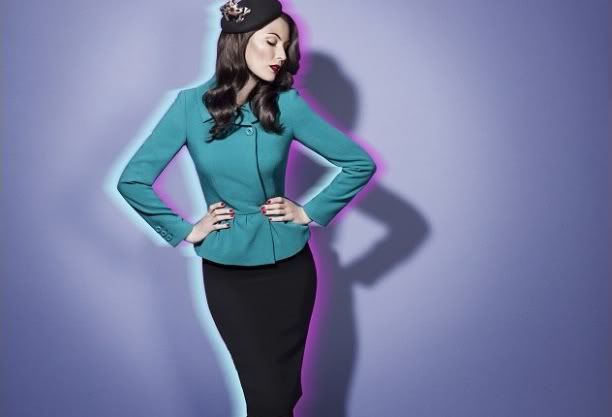 As well as the shopping (of course!) my favourite things about shopping centres are the unique events each centre hosts. And this weekend, The Bullring are hosting a cracker!
The Show: Redefinition
is a show that mixes technology and fashion. Real-life and holographic models will blur the lines between reality and illusion in a unique show that will show off loads of A/
W
trends from stores like
Reiss
, French
Connection
, and Forever 21.
Frankly, it sounds amazing! Britain's Next Top Model winner Tiffany Pisani will be taking to the catwalk, and although I don't know who it is, there's going to be a celebrity guest appearance too!

Want to head down and check it out? Then here are the show times:
Friday 23rd September: 10.30am, 1pm, 3pm, 5.30pm
Saturday 24th September: 11am, 1pm, 3pm, 5pm
Sunday 25th September: 11.30am, 1pm, 3pm

If you do go make sure you come back and let me know how it was! I'd love to be able to make it, but sadly I already have other plans this weekend (cue loud sobs!) You can find out more about the show on the Bullring Facebook Page.

Love Tor xx