Hi guys,
Today was an exciting day in my office, as Peter Andre was coming in for a live webchat. Now, I'm not a big Peter Andre fan (though he was a nice man) but because he was bringing in his ITV2 film crew and I was managing the chat, I figured I ought to make an effort: without looking like I made an effort, of course!
All the shots of me showed me stressing out and typing wiht my mouth open, but no matter! Here's what I wore: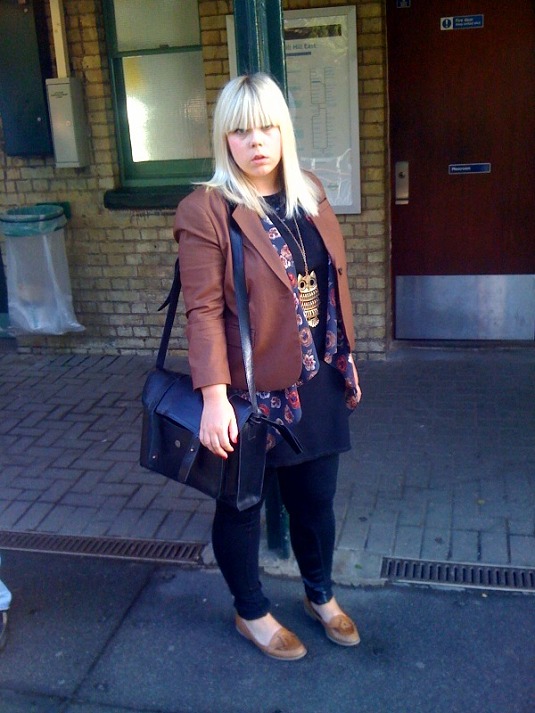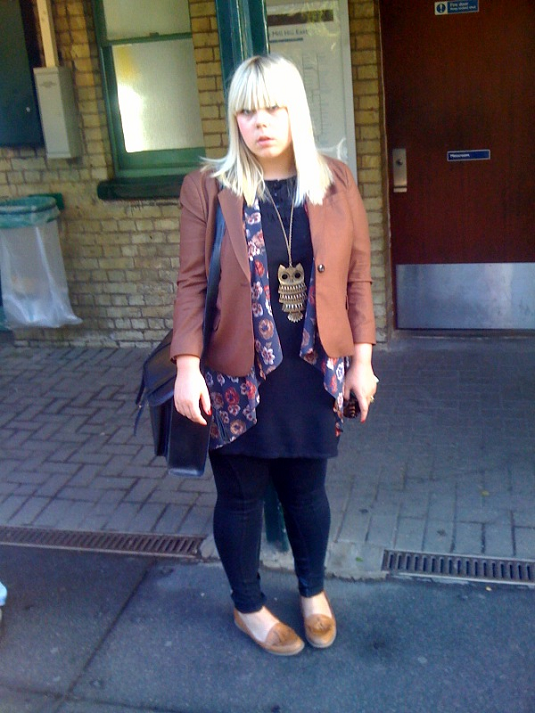 My black mini dress is about 6 years old and a wardrobe staple (originally from TKMaxx), with my other wardrobe staple of my Topshop kimono, my Topshop leather panel leggings and blazer, Primark owl necklace, and Friis and Co Satchel from
Sarenza
. I wore my New Look brogues, and carried my black wedge heels in my handbag (but didn't change into them in the end, because he's not a tall man!)
Overall, it looked like an outfit I would wear to work on any day, but with more attention paid to coordination, and slightly tidier hair!
Love, Tor xx