Hi guys,
I love lots of things in this world, but mostly two: fashion and food. However, I always think of the two as mutually exclusive things. When I eat I generally spill something down my top (not good for the fashion) and when I'm trying to wear something lovely I try to think thin (not good for the food).
However, like all good bandwagons, several food-type emporiums (you don't hear that word enough any more!) are promoting London Fashion Week offers.
-
FRAE
are serving their organic fat-free yoghurt at Somerset House during London Fashion Weekend, in special fashion tubs. What's more, one special fashion lover will receive a year's supply of its frozen yogurt too. All you have to do is buy your snack and keep your FRAE fashion yogurt tub, sign it with your email address,and return it to either FRAE Notting Hill or FRAE Camden Passage for your chance to win!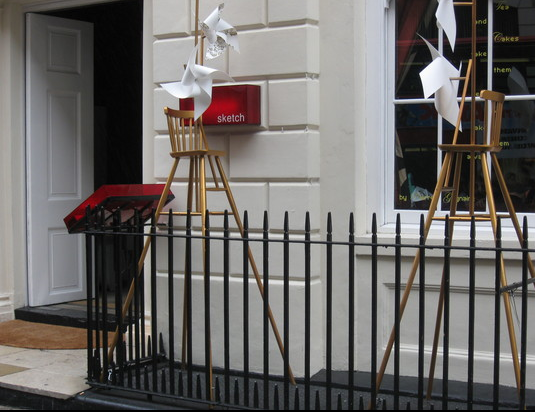 -Sketch are collaborating with
mywardrobe.com
to offer a LFW express lunch. From 16th September - 5th October you pay £60 for a 3 course, Michelin star champagne lunch: it's sounds expensive just for lunch,
but
at the end of your meal you receive a £50 voucher to spend at mywardrobe.com. Result!!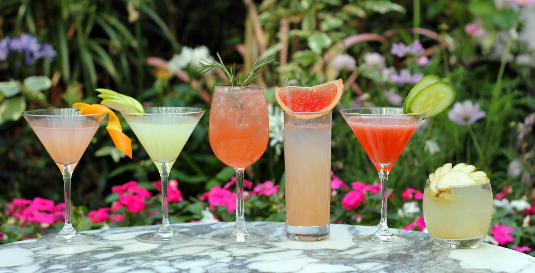 -Skinny cocktails at the Sanderson hotel (I'm counting these as food because they have fruit in them!) The menu comprises of 6 lightly crafted cocktails - all made of the freshest ingredients to maximise flavour and minimising your waist line. I've never been one to count booze as calories, but guilt-free cocktails can never be a bad thing. I'll be trying these next week, so I'll be sure to report back!
-And this is my personal favourite (I'm a gal with a sweet tooth!) is Millie's Cookies 'Cookie Couture'.Millie's Cookies invited designers to down their needles and threads and take on the challenge to create a Cookie Couture collection, with 10% of profits being donated to each of the designer's chosen charity.Clements Ribeiro, Elizabeth Lau, Lu Flux and Yang Du have all designed giant sharing cookies which retail at £12.99 each
Who knew that thinking about fashion week would make me feel so hungry?!
Love,
Tor xx