Hi guys,
As I try to do at least once a month, this morning I popped down to the Topshop outlet. I didn't buy anything except jewellery, but if i'd have been in the market for a party dress, I would've been in luck! There was a great selection of partywear in store today, and in a great range of sizes too. Here are four of the best dresses they had instore today: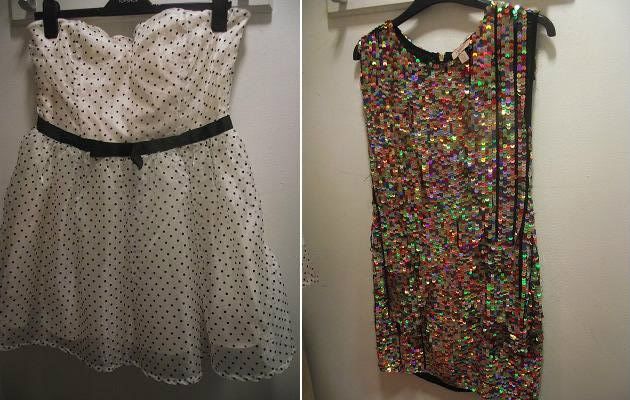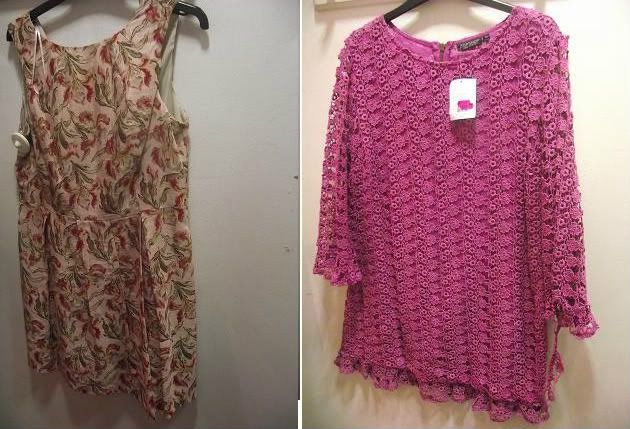 The strapless polka dot dress (my favourite of the four!) is £25. The sequinned dress, which is from the dress up! range, and the crochet purple dress were both £30 each. And the patterned dress, which would look great for the office with tights and a blazer, was just £15. And don't forget that everything in the store is buy one get one free, compounding the bargains even further!
Other notes from the Topshop outlet: If you're looking for winter coats or knitwear then you're out of luck. There was absolutely none in store today. On a brighter note though, there is an offer on right now where all the Freedom jewellery instore is £1.50 per piece, buy one get one free. I picked up a couple of gorgeous brooches! There is also an enormous selection of skirts, so if you love wearing separates, this is the week to pop down!
Love Tor xx
PS - The Topshop outlet is in the Broadwalk Centre, Edgware. It is on the Northern line, and in zone 5. It's only a very small store, and although there are often bargains to be had, I have hundreds of trips in where the stock isn't that great. So it's worth popping into if you're in the area, but I really wouldn't travel a long distance to visit it.