Hi guys,
I don't often venture into Primark any more (not because I don't still love Primark, just because i'm trying to do some saving, and have put my shopping addiction on hold.) But this week lil sis and I took a jaunt to the Oxford Circus branch for a sneak peak at their new A/W wares.
I actually came out empty-handed, which is very unlike me when it comes to Primark! However, as usual, I did find myself lingering a little too long over their shoe department: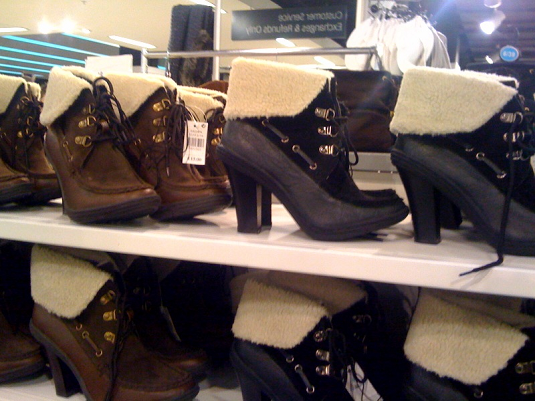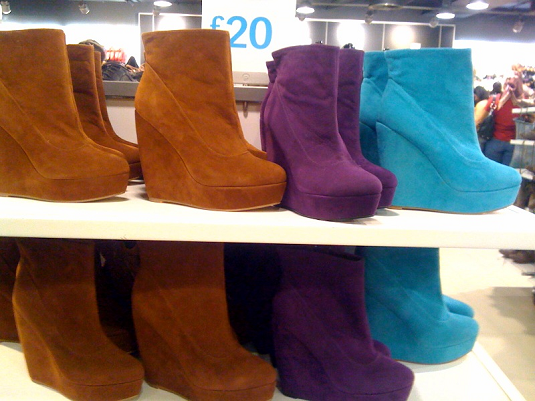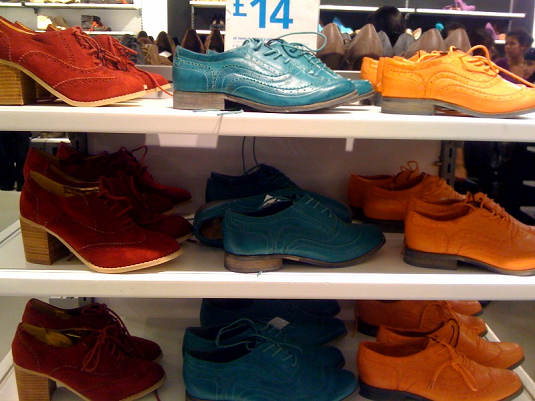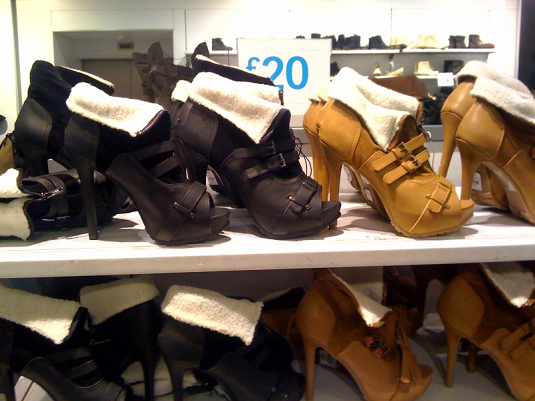 Shearling was a very popular Primark boot trend (And the first set were only £15, which is amazingly purse friendly, if you're on a budget) but it was the boxy colour popping wedge ankle boots that set my heart racing.
I know they're entirely impractical, but I loved the turquoise ones! I have no idea what i'd wear with them but when did that stop me loving shoes?! The heart wants what it wants. Mine also wants those orange brogues. And I can see heel lovers falling head over heels for the burgandy brogues with the stacked heels. Personally, I prefer my brogues flat, so that I can walk around the shops in them all day!
Have you had any Primark bargains lately? If so, what did you get? I must admit I wasn't very impressed with the Oxford Street store this week. I went in planning to buy myself an Autumn dress or two, and couldn't find anything I liked enough to part with my cash for!
Love, Tor xx