Hi guys,
I'm always been a big fan of
M&S undies
(they're comfy, they wash well, they're available in a bigger cup size: what's not to like!) so you can imagine how delighted I was to read that they have raided their archive to create a new vintage underwear range.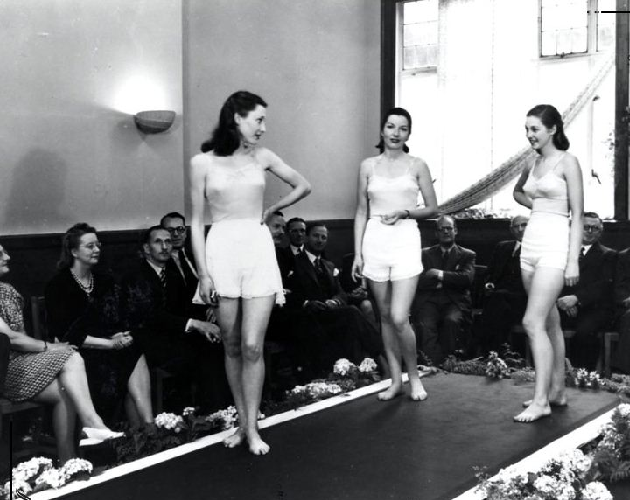 To celebrate the Queens Jubilee year, the lingerie design team have taken inspiration from original 1950's designs to transform them into more wearable pieces for a new collection launching at M&S. Consisting of four looks, the beautifully constructed collection uses silk, lace, luxurious satin and mesh combinations to emulate the glamour of the 1950s, including designs based on the original conical bra, corsetry and the big knicker shape. The collection was inspired by some research M&S had done on their rich underwear history...

Want to find out more about the history of M&S lingerie? The team have created a surprisingly interesting interactive graphic showing the history of lingerie from the 1920s through to the 1980s. I geek out about stuff like this, so I love reading snippets of information I haven't read before. Did you know, for example, that the first M&S bra launched in 1926 and was designed for use under flapper style dresses to flatten the chest?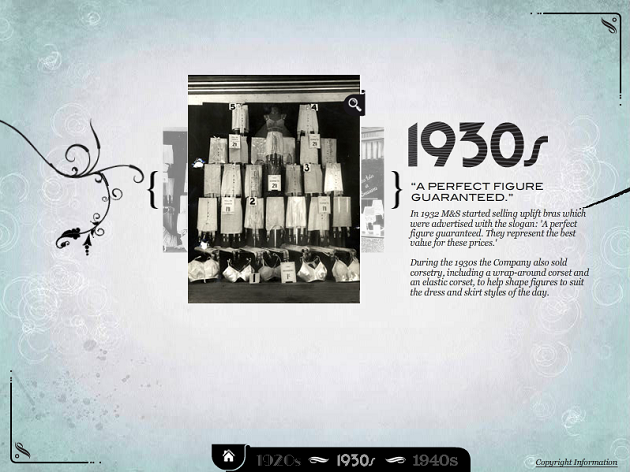 If you don't want to geek out about bra facts, get excited about pretty pants instead. The collection is available in store and online in May. Form an orderly queue behind me, ladies!


Love Tor xx