Hi guys,
I suspect that, as everywhere prepares for the arrival of the new season (despite the fact we haven't actually enjoyed this season yet: where is the sun?) this will be the last SS13 Primark post. I've already seen a couple of the autumn jackets that will be appearing in store next month, and based on that, I think next seasons offerings will be quite exciting. Bring on AW13!!
In the meantime, the latest arrivals into Primark are just perfect if you're heading to a festival or two over the next couple of months. From practical duffle bags to hold all of your clobber to the now ubiquitous floral festival headband, if you want something new to give you that off-duty rock star look, Primark is the place to be this week.
Everything on the product picture has either landed in Primark over the past couple of days, or is due to arrive by the end of the week: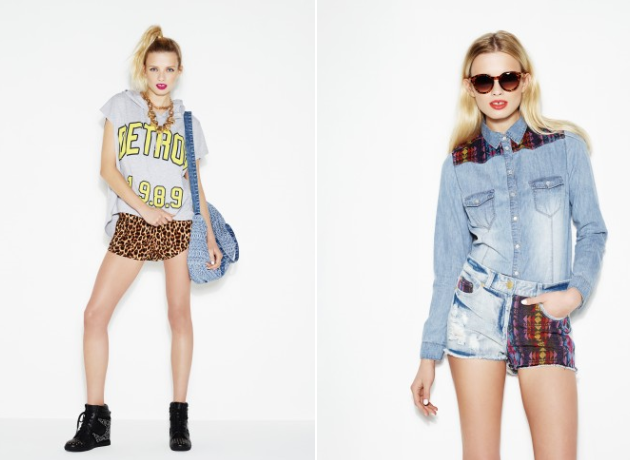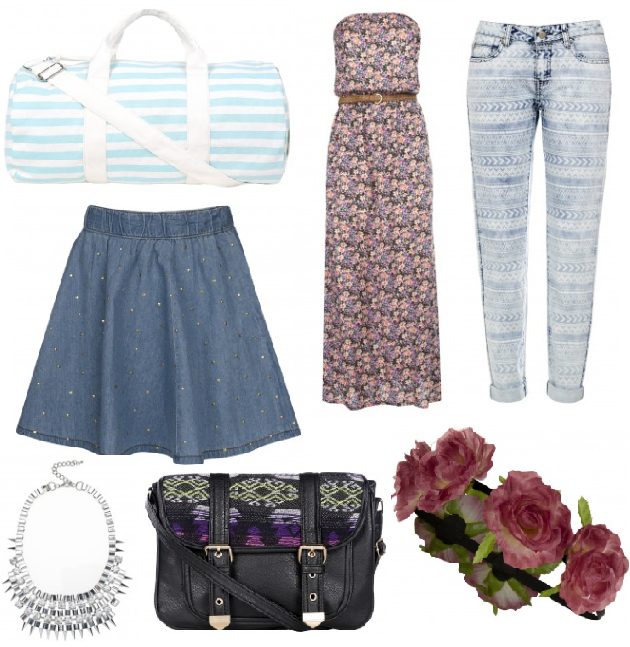 Blue candy stripe barrel bag, £6
Belted floral maxi dress, £13
Acid wash Aztec skinny jeans, £13
Flower headband, £2.50
Box chain spike necklace, £8
Studded skater skirt, £10
Aztec flap satchel, £9
All you need to add if your favourite band tee (which will look perfect with that studded skater skirt!), a lightweight mac and a pair of wellies, and you're ready to go! Being festival ready has never been so easy!
Are you heading to any festivals this season? If so, which ones are you going to and what will you be wearing? I'd love to hear all about it!
Love Tor x
PS - Did you know you can now buy a selection of Primark clothes online, over at
ASOS
? Perfect if there isn't a Primark near you, or you just can't face heading into those messy stores! My only concern is that because the quality of the fabric in Primark varies so wildly, you wouldn't be able to check that until the product arrives, and could end up spending a lot of time on returns. Still, if you're interested,
here's the link!