Hi guys,
It's time for a collective hurrah for the sunny weekend! If you're in the UK you'll agree that this weather has been a long time coming! We're headed to visit my folks for the day, and I will be taking Wilbur to the beach: an occasion that requires a simple, casual outfit. And of course, the perfect shoes! Which is why I'll be wearing these ones: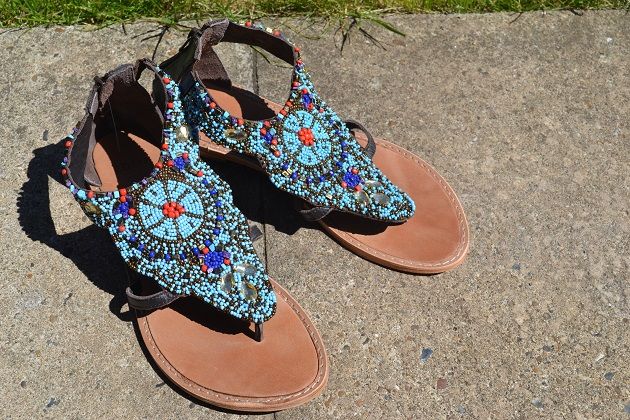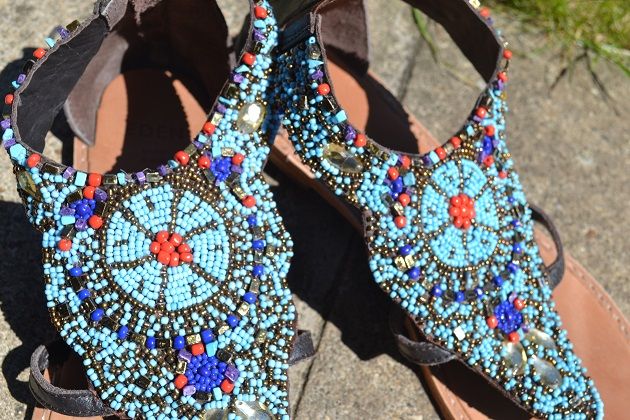 These gorgeous Eden sandals cost just £52 and you can
get a pair of your own right here
.
I was immediately attracted by the mix of the turquoise and orange beads: they have a lovely bohemian feel. Like you got them when you were on a far-flung exotic summer holiday. (There's no need to tell anyone you got them
online
, not in a dusty street market!)
I plan on teaming them with a simple jersey maxi dress and a floral chiffon kimono. Simple, beachy, and comfortable enough to sit on the beach building sandcastles in: perfect!
What are your plans for the weekend? Are you doing anything nice? And will you be wearing fabulous shoes whilst you do it?
Love Tor x
*I am a Sarenza brand ambassador